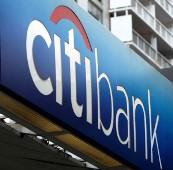 Citibank India on Monday announced a new paperless mobile payment system for all credit and debit card customers in India that would do away with the charge slips.

The development makes Citibank India the first country franchise within Citigroup to launch an industry innovative mobile payment solution, which has been developed with its technology partner Ezetap.

Citibank said in a statement it has already partnered with seven leading brands for the launch of this service in India, where it would help its more than 320 million card customers to make payments through their debit and credit cards at the point of payment.

The new payment solution would help customers purchase a wide range of goods and services, pay insurance premiums, mobile phone bills, recharge mobile phones or buy movie, theatre and event tickets at the convenience of their home or office with their cards.

It would also allow customers to make card payments at the point of purchase itself at the retail outlets, thereby avoiding long queues at payment counters in these stores.

"The secured paperless transaction not only does away with managing charge slips but also combines the many benefits enjoyed by Citibank card customers, including instant redemption of reward points, ability to opt for EMI payment option
while using this new payment alternative," said Anand Selvakesari, Country Business Manager, Global Consumer Group, Citibank India.
Flipkart, Shoppers Stop, Bajaj Allianz and Bookmyshow are among the brands that are at various stages of testing and implementation of this payment solution.
"The industry first fully certified and secured mobile payment solution from Citibank, seeks to change the way payments are made for products and services of daily use in India, just as the first ATM pioneered by Citi in 1977 revolutionised the concept of cash withdrawal worldwide," Selvakesari said.
The new system can work through a dongle, which can be plugged into smart phones and tablets and is compliant with the global security standards developed by the Payment Card Industry Security Standards Council.
Citibank said that the payment process is compliant with Citigroup global security standards and has also been approved by regulators in India.
"We believe that this payment and collection device has the potential to dramatically increase the penetration of card terminals," said Muge Yuzuak, Country Head Cards and Personal Loans, Citibank India.
Card terminals in India currently stand at around 700,000 with China estimated at around 5 million, Selvakesari said adding that the new facility has the potential to reach out to aound 20 million merchants across industries over the next few years.