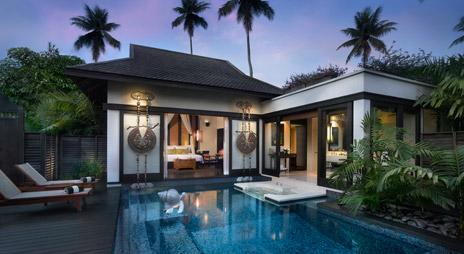 The world's first online hotel reference tool dedicated to Muslim travellers has been launched in Abu Dhabi.
Salam Standard provides Muslim travellers with a one-of-a-kind reference tool, enabling them to choose Muslim-friendly accommodation that adheres to their Islamic principles, said its creator Faeez Fadhlillah, the CEO and co-founder of one of Asia Pacific's leading travel and tourism companies, Lagisatu Travel Sdn Bhd.
More than 10,000 properties worldwide have already joined the Salam Standard initiative with major international hotel chains on board including AccorHotels, Mövenpick Hotels & Resorts, Rotana Hotels & Resorts, Anantara Hotels & Resorts, and Rixos Hotels.
The standard is divided into three main categories - Bronze, Silver and Gold - according to the range of amenities and services each property offers Muslim guests.
"Salam Standard is based on the feedback of 50,000 Muslim travellers from around the world," said Fadhlillah.
"We conducted an extensive global campaign asking what services and amenities were most important to them when travelling. The Salam Standard helps them select hotels according to this Muslim-focused criteria - no other review portal provides such comprehensive information," he said.
"Our aim is to encourage hotel operators to offer more facilities for Muslim travellers, ensuring they experience their holiday of a lifetime," he said.
Salam Standard has been promoted as part of the Tourism Malaysia showcase at the World Halal Travel Summit & Exhibition, 2015.
Photograph: Courtesy, Anantara Hotels and Resorts