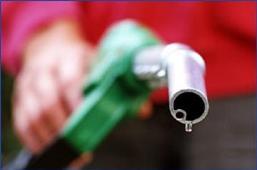 Slamming the Centre and the Tamil Nadu government over petrol price, actor Vijayakant-led Desiya Murpokku Dravida Kazhagam, the principal opposition in the state assembly, will stage a demonstration at Tiruchirappalli on June 1.

In a statement in Chennai, Vijayakant said neither the Centre nor state government was willing to decrease various taxes imposed on petrol and said last week's hike of Rs 7.50 would further burden the people who are 'already suffering from hike of milk, bus fares and power tariff' imposed by state government.

In a statement in Chennai, he announced he would lead the protest against the 'attitude of Centre and state government,' regaring petrol pricing.

Ruling All India Anna Dravida Munnetra Kazhagam has called for a protest on May 29 while the DMK the next day against the petrol price hike.