Credit Information Bureau (India) Limited (Cibil) will now provide customers their credit reports and scores online. Individuals can now access these through a three-step process.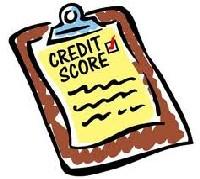 "The physical generation of a report takes 10-12 days. But the online process would shorten the duration to about two days," said Arun Thukral, managing director, Cibil.

The report can be accessed by customers as soon as the customer authentication is over, and the payment is received, he added.

In the first step, customers would have to fill an online form, with personal details like name, licence number and contact details. The second step would involve a payment of Rs 450, by way of debit, credit cards, net banking or cash cards.

The third step would involve authentication and this would pose five system-generated questions.
To prove their authenticity, customers would have to answer at least three questions. The questions would be objective, and would also carry a few options.
"The questions would be very personal, and can be answered only by real customers," said Thukral. The options would include correct answers, which would be taken from the credit report of the customers and the wrong answers would be auto-generated, he added.
In case the customer fails to answer three questions correctly, he/she would have to go through the normal procedure of sending the hard copy of the documents to complete the know-your-client procedure.
Also, while the normal procedure of report generation by Cibil allows customers to pay Rs 142 and just get the report without the score, the online procedure does not provide this option, and the customers would have to pay Rs 450.
Cibil is working on generating a credit index for companies as well.