At present, only fleet cabs are permitted to use AC.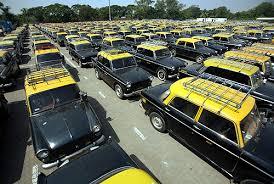 Passengers hiring black and yellow cabs may get to enjoy the comfort of air conditioner by paying separate fare as Maharashtra Government is in the process of framing guidelines on 'a/c on demand' facility for ordinary taxis.
At present, only fleet cabs are permitted to use AC.
State Transport Minister Diwakar Raote said new black and yellow cabs come fitted with air conditioners but passengers cannot use the facility because it is not permitted.
"I have instructed the department to frame guidelines so that ordinary cabs can be used as AC cabs," Raote told PTI.
He said fare for such facility would be finalised accordingly.
"The idea is to ensure that daily commuting in Mumbai gets smooth. Such a facility is the need of hour in city like Mumbai where humidity is high.
"This will be comfortable also for patients who are hiring services of black and yellow taxis," Roate said.
"We will grant permission to use air conditioner if commuter demands. There will be a separate rate card for availing the facility," he added.
The minister has instructed transport department to prepare rules and regulations before the final approval.
Raote said autorickshaws and taxis, including fleet cabs, will have to display information about drivers and RTO permit prominently in vehicles from February 1.
They will also have to display the toll free RTO number, police helpline number and women security helpline numbers.
He said rules need to be framed for app-based taxi services like Uber.
"We have to see if GPS system can be installed to trace routes. There are new techniques available in market that beam photo of driver and passenger.
"It also gives information about which route the cab driver is taking.
"This information will help in ensuring safety safety of passengers. We are chalking out a plan to use technology for better transportation," Raote said.