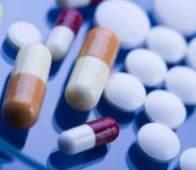 More trouble is brewing for Sun Pharmaceutical Industries (Sun Pharma).
The United States Food and Drug Administration has issued a warning letter to it for manufacturing practice violations at its Cranbury facility in New Jersey.
The regulator has withheld approval of pending new drug applications listing the facility as the manufacturer, Sun Pharma said in a statement.
The decision is unlikely to have a significant impact on Sun Pharma's US operations, as the Cranbury plant manufacturers only limited products, mainly four or five controlled substance drugs or drugs that come under the narcotics category.
A Sun Pharma spokesperson said the revenue impact would be only in 'single-digit million dollars'.
Sun Pharma maintained its 2010-11 consolidated sales growth prediction of 18-20 per cent over the reported sales of 2009-10.
"The decision of FDA may not have much impact Sun Pharma in terms of revenue, but the sentiment of a warning letter may pull down stocks, in the wake of ongoing manufacturing issues for Caraco," said Ranjit Kapadia, vice-president of institutional research at HDFC Securities.
In June last year, Sun's US subsidiary Caraco's Michigan facilities in Detroit, Farmington Hills, and Wixom were raided by US marshals and production was stopped for alleged breach of manufacturing regulations. Caraco is yet to resolve the issues and restart production.
Sun Pharmaceutical Industries Inc (SPI Inc), a wholly owned subsidiary of Sun Pharma, was issued the warning letter by the USFDA as a follow-up to the previous inspection of the manufacturing facility in Cranbury initiated in February.
At the time, the regulator had identified violations of current Good Manufacturing Practice regulations, the statement said.
"SPI Inc has undertaken immediate corrective actions and intends to respond promptly and timely to the USFDA within 15 working days," said Sun Pharma.
It has three manufacturing facilities in the US, including an active ingredient manufacturing facility. However, most of its supply to the US market is from its FDA-approved Indian manufacturing facilities.
Daiichi Sankyo-owned Ranbaxy Laboratories was also banned by FDA two years earlier for violating manufacturing norms at two facilities in India. Ranbaxy is yet to get clearance from the regulator.