Most of the steep rate cuts announced might also not translate into bill savings for subscribers

Telecom sector observers say a repeat of the war of 2009 among telecom companies on voice rates is unlikely now with rates for data.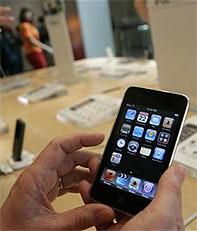 Three operators recently reduced their data rates by a little over 80 per cent. Yet, the prognosis is that this does not mean they are going to slash at each other and and bleed like they did in 2009. In fact, the data rate cuts might well lead to higher bills for subscribers and more earnings for companies.

Almost all operators saw margin slides after the voice rate cuts. This time, with data rate cuts, operators are trying to get more people to try this service, hopefully leading to more spending.

Ambrish Jain, deputy managing director of Idea Cellular, says whenever they cut data rates, more subscribers rapidly adopt the service. Added to that, those who already use data use even more, leading to higher realisations from subscribers. "Within a short period of time, the decrease in data tariffs gets covered by increase in usage. So, revenues get protected," he said.

Most of the steep rate cuts announced might also not translate into bill savings for subscribers. The cuts announced are for pay-as-you-go models, for subscribers who do not subscribe to Internet packs. "The tariff paid by pack users is already lower than the 2p for 10 KB that we offered. This reduction is for pay-as-you-go, so that more people can try the service," said Jain.

Mahantesh Marilinga, senior telecom analyst at Finquest, also believes most of the cuts are only gimmicks. So, too, with the offers where 3G rates are equated to 2G rates. Reliance Communications (RCom) began this, followed by Vodafone and Idea.

"People might move to 3G if the rates are as low as 2G. But as the speeds of 3G are high, they end up surfing and spending more, which means the usage can be twice as much," said Marilinga.

Gurdeep Singh, president of the wireless business at RCom, judges his subscriber base by the screen size and the quality of handsets they possess. "The larger the screen size, the more the surfing and the more revenue for us," he says.

Singh says reducing 3G rates to those of 2G would mean all subscribers with a handset and scared of trying 3G would now be able to adapt to it, with much less inhibition. Market reports suggest as many as 65 million subscribers use 3G handsets. However, those who use the service is only a third of this, at 22 mn. It is these subscribers they are trying to win.

Low base
The total data-using base is also low, at around 143 mn, compared to the total active subscriber base of around 700 mn. As smartphone adoption is picking up and growing at breathtaking speeds of over 90 per cent, operators want to cash in, by getting more of these subscribers to try their new service.

"3G (third generation services) is a new revenue stream and it is incremental revenue. This is in addition to voice tariffs (rates), which are growing at a healthy rate. Data is a Trojan horse," said Singh of RCom.