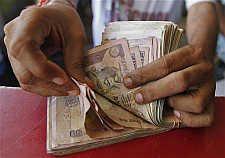 The dogma of 'same work same pay' cannot be applied in the case of difference in salaries of contractual and regular workers as the later category goes through the rigours of selection processes, the Delhi High Court has ruled.

"There cannot be complete parity between contractual employees and those who undergo selection process and are appointed as regular employees. On the principle of 'same work same pay', if there is complete identity of work between contractual employees and regular employees a court can direct same basic salary and allowances to be paid. But with reference to one set of persons not having undertaken the selection process and the second set having undertaken the selection process, the court could deny the benefit of increments," a bench of justices Pradeep Nandrajog and V Kameswar Rao said.

The court's observation came while
deciding two appeals filed by the management of Dr Baba Sahib Ambedkar Hospital, run by Delhi government, and by an employee of the hospital respectively against two conflicting verdicts of the Central Administrative Tribunal.
The hospital had moved the court against a CAT verdict asking it to pay contractual para-medical staffs the salary, perks and perquisites, being paid to the regular ones.
The other appeal was filed by a contractual employee whose plea for equal salary was rejected by the CAT.
Disposing of the appeals by a common judgement, the bench said, "We have before us two conflicting views taken by the two different benches of the Tribunal.
"Contract paramedical employees would be entitled to same pay and benefit as regular employees but in the minimum of the pay scale without grant of any increment unless they could show to the Tribunal that similarly situated contractual employee was being granted benefit of increments."