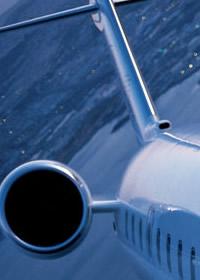 Diwali and the peak holiday season did not bring cheer for airlines, with domestic air traffic falling 7.8 per cent in November.

Domestic airlines flew 5.02 million passengers last month against 5.4 million in November 2011.

This is the third weak month in a row; in September and October, traffic was down 10 per cent and 15 per cent, respectively.

For the 10-month period till November, traffic was down 2.9 per cent.

A 20-30 per cent increase in the price of an air ticket due to higher fuel surcharges and taxes in Delhi are being cited as reasons for fewer air passengers.

Air traffic in India has been sliding in recent months, after registering 16 per cent growth in 2011.

Analysts and portals fear December, too, would see a five to eight per cent fall. Sharat Dhall, chief operating officer at Yatra.com, recently told this paper that demand for air travel within the country remained sluggish.

"October and November were negative; December
looks flat. We are not very bullish and after the last two months, we are not expecting much growth in travel," he said.
The fall will impact the hospitality sector, too, said an expert.
Yet, airlines had a better passenger load factor in November, from 73 to 83 per cent.
With IndiGo and Air India registering load factors of 84 and 78 per cent, respectively, the PLF rose from the 67-77 per cent in October.
Among the airlines, AI continued to gain share.
In fact, SpiceJet and AI flew more passengers than Jet Airways (standalone) in November.
However, Jet Airways with JetLite carried more than what AI did, taking the second slot. Kingfisher's operations are shut since October and its traffic has been redistributed among all airlines.
The biggest gainer has been AI, which saw a rise in share from 16.2 per cent in May to a little over 20 per cent.
IndiGo continues to lead, with 27.3 per cent share. Jet Airways plus JetLite account for 25.2 per cent.
AI was 20.7 per cent and SpiceJet at 19.5; GoAir's was 7.5 per cent.