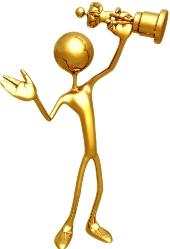 A bunch of innovators from IITs, students and professionals whose innovations would help reduce the drudgery of people at the bottom of the pyramid were on Wednesday felicitated by the National Innovation Council chaired by Sam Pitroda.

The six winning innovations which include novel design of a rickshaw, a human powered motor, display unit for street vendors, a low-cost cycle for physically challenged would help reduce the drudgery of construction workers and sanitation workers.

Stating that the National Innovation Council's primary focus is to drive innovation that benefits the common citizen, Pitroda said, "for too long, innovation has been focussed on the problems of the rich".

Pitroda said he felt 'frustrated' seeing news on Food Corporation of India or mines on TV, showing images of the workers carrying huge gunny bag in the back or the women carrying 20
bricks on their head.
India has developed 'great technology, great inventions and great scientists', but 'we can't fix simple things for the working class', he said.
"Shame on us. Shame on people like me," Pitroda, who is Advisor to the Prime Minister of India on Public Information Infrastructure and Innovation, lamented.
Speaking after felicitating the award winners, Rural Development Minister Jairam Ramesh said the innovations are 'really meant to improve dignity of labour and reduce drudgery. . .We make labour more remunerative. But we don't worry about the dignity of labour".