Farmers too will get better deals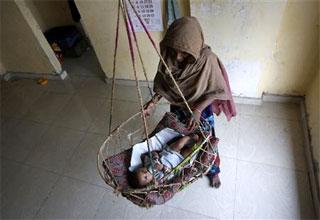 The real estate industry has welcomed the Cabinet's decision to amend the Land Acquisition Act, saying it will boost construction of affordable housing.
The ordinance makes significant changes in the Land Acquisition Act including removal of consent clause for acquiring land for affordable housing and four other areas.
"The amendments will have a positive impact.... We are hopeful of the new norms easing off the inordinate delays seen so far in the land acquisition process for large-scale infrastructure and affordable housing projects," CBRE south Asia chairman and MD Anshuman Magazine said.
"Acquisition of land is a major hurdle for developers.... projects can be executed faster and cost escalation can be controlled (with the amendments)," Tata Housing managing director and CEO Brotin Banerjee said.
Hiranandani Constructions' managing director Niranjan Hiranandani said it will allow "fast track process" for various sectors including housing for poor.
Magazine said the amendments can also bring in more segments of organised real estate within the ambit of such faster processing norms, which would be beneficial for construction activity across the country.
Chintels India managing director Prashant Solomon said, "The step will remove roadblocks and will help developers get faster approvals....farmers will get better deal for their land as the new rules will apply even to land acquired under 13 other acts like railway act, national highway act ... provisions will now be uniform on the compensation aspect."
Parsvnath Developers' chairman Pradeep Jain said, "Exempting industrial corridors from the consent clause would boost the commercial as well as other realty segments along such corridors. This is a welcome move."