The Internet Corporation of Assigned Names and Numbers' (ICANN) decision to expand gTLD (generic top-level domain) names on the internet to include almost any name (even .anything), is foxing both users and registers. It has also raised fears of online trademark violations and cybersquatting.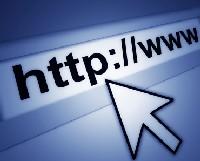 ICANN is scheduled to start the first phase of receiving applications for the domain names from mid-January 2012 and the process would continue till mid-April.

Domain names are divided into two segments - gTLDs and country code top level domains (ccTLDs).

The gTLD segment accounts for domain names like .com, .net, .org, and .info, while ccTLDs are country specific like .in (India), .de (Germany) and .uk (UK).

ICANN's decision to expand domain names means domains like .shop, .burgers, .lipstick, .mumbai, and .delhi may be a reality soon.

Users are already interested in owning the .mumbai domain name. "We did come across such a request from an individual. But individuals cannot apply for geo-specific domain names. Hence, the request was rejected," said Govind, senior director, Department of Information Technology (DIT) and chief executive, National Internet Exchange of India (Nixi).

To frame a strategy to resolve any confusion over the issue, DIT, along with the Centre for Development of Advance Computing (CDAC), Nixi, ICANN and VeriSign, would meet on Wednesday.

IT secretaries of all states would attend the meeting, which would also include mayors of major cities, Union government officials, key industry leaders and associations, registrars and linguists.

"The main agenda of the meet is to create awareness among the industry and users. This would change the way people find information on the web and also how business is done on the internet.

From an India perspective, we plan to create awareness about this change and inform people of what is happening. We would also write to various IT secretaries and municipal corporations," said Govind.

Domain names are host names that identify internet protocol (IP) resources such as websites. Currently, there are 22 top domain names, including .com, .net and .org.

For India, which has just two million domain names, many feel this could be a big opportunity. The ratio of domain names registered to the number of internet users in India currently stands at 1:45, while it is 1:5
in countries like the US.
From 6,000 in 2005, the .in domain has come a long way. It would complete around one million registrations by August. India has also received ICANN's approval for seven internationalised domain names (IDN).
IDNs are domain names represented by local language characters. The seven Indian languages that have received approval are Hindi, Urdu, Telugu, Bangla, Punjabi, Tamil, and Gujarati.
According to Mahesh Kulkarni of CDAC, the aim is to have IDNs for all the 22 official languages of the country.
Rahul Kulkarni of CDAC believes governments and municipal bodies across the globe would need to be closely involved in the process.
"Geography-specific domains are very crucial. Besides the application fee of $200,000 and $25,000, annual fee is certainly not a deterrent for any government or for that matter, the Indian government and other local bodies," he said.
The low penetration of domain names in India is opening opportunities for registrars as well (these are companies that delegate domain names and are accredited by the ICANN).
"We believe over a period of time, even in India, the domain name penetration would rise, since the number of people with internet access is also expected to rise. We think India represents a $100-million (Rs 450 crore) market opportunity and is growing at 25 per cent annually," Shashank Mehrotra, director (strategy and business development), Directi.
Manish Dalal, vice-president, Asia Pacific, VeriSign, says, "India has 30 million small- and medium-sized enterprises and only two million domain names. Having a presence on the web can enhance a firm's business opportunity.
We have seen the change in the business prospects of a business because of a dedicated domain and web presence." For Rs 2,000, an individual can get a domain name and a website.
While there is a fear that opening of the internet may increase the number of cybersquatters, not everyone agrees.
"One, all geo-specific domain names would need the approval of the government (country) or the municipal body concerned. Two, in case of trade marks, they would have the first right of refusal. In the sunrise period, these companies would be preferred over other individuals. If an individual wants a brand name, they need to validate their credentials," said Govind.