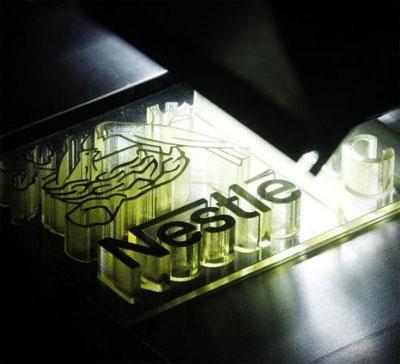 Rebutting Nestlé India's claim that the Maggi ban order of June 5 was arbitrary, the Food Safety and Standards Authority of India said on Wednesday that the company had misled authorities about the contents of the product.

Appearing on behalf of FSSAI, Maharashtra's Advocate General Anil Singh said the product approval given to Nestlé, with respect to Maggi, was on the basis of the information provided by the company.
"But there were violations pertaining to labelling of food products by Nestlé," Singh argued before a division bench headed by judges J M Kanade and B P Colabawala.

"The samples tested showed high lead content. Section 20 of the Food Safety & Standards Act, 2006, prohibits heavy metals. Lead is a heavy metal, which can have a grave effect on children," he said.

Singh also contended that FSSAI had first sent a showcause notice to Nestlé India informing the company on why it sought to ban all nine variants of Maggi.

This came after test results from various states showed that lead content in Maggi was beyond the permissible limit.
He also said that while Nestlé India opted to withdraw Maggi stock from the marketplace including those of Maggi Oats, for which it had no product approval at all, the company chose not to respond to FSSAI's showcause notice.
Therefore, Nestlé's claim that the ban violated the principle of natural justice doesn't hold, Singh said.

The Advocate General also said that the chief executive of FSSAI had the powers of the Commissioner of Food Safety under the Food Safety & Standards Act, 2006.
"The Food Authority (that is, FSSAI) can take action against any food product even on reasonable ground of suspicion of health hazard to consumers. Section 16 (g) of the Food Safety & Standards Act, 2006, says the entire product range can be banned.
"It is the duty of the authorities to ensure not only good, but also wholesome food is sold in the market," he said.

In response to Nestlé's claim that the tests were not reliable, Singh said that laboratories could be authorised to carry out tests without being notified under Section 43 of the Act.

"Section 43 (1) is an enabling provision. Food authorities may notify laboratories and research institutions accredited by National Accreditation Board for Testing and Calibration Laboratories (NABL) to conduct tests, but it is not mandatory.

Also, samples need not be sent to an accredited laboratory unless request is made by a food business operator. In this case, Nestlé did not make any such request. Hence, they were not sent to an accredited laboratory for testing."

The AG will continue his arguments on Thursday.