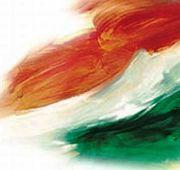 President Pratibha Patil asked educational institutions in India on Friday to rise to the challenge of producing world-class human resource to meet the requirements of a globalised world where markets are driven by knowledge capital.
She said the higher education in the country not only needs to expand its capacity but also make substantial qualitative improvement if it has to be the driver of sustainable economic development.
Speaking at the 25th annual convocation of Ranchi University here, the President rued the unimpressive enrolment in higher education in India and said strenuous efforts were required to reach the goal of enhancing the gross enrolment ratio to 20 per cent by 2020.
"We have a national commitment for providing universal primary education and for banishing illiteracy. I call upon universities as important stakeholders in the field of education, to develop strong backward linkages in education especially with the 'Sarva Shiksha Abhiyan', and 'National Literacy Mission'," she said.
She also made a point to highlight the menace of ragging in educational institutions, calling it a practice that is the 'most injurious, criminal and disgraceful'.
"Institutions
should be extra careful and direct to stop it forthwith. It brings bad name to the institution and our country," she said.
After inaugurating the Basic Science Building of the institution, the President donned black and yellow robes and gave away medals to 35 University toppers.
She said no country can achieve sustainable economic development without substantial investment in human capital.
"Globalisation has created an inter-related and an inter-linked world, and as we have seen, the Indian economy is also getting integrated with the global economy.
This throws the challenge of being globally competitive.
"Global markets are being driven by knowledge capital. Ideas, innovations and intellectual capital will be the main determinants of higher productivity.
Higher education must, therefore, develop analytical, creative and scientific capability of their students," she told the gathering of students and academics.