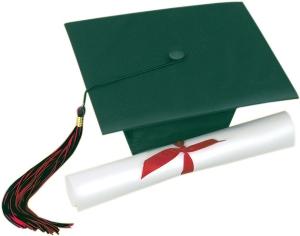 Indian education has only regulatory bodies such as the All India Council of Technical Education. It also needs rating agencies like Crisil that can rank colleges by performance, said Union minister of state for higher education, D Purandeswari.
"Students should be allowed to change their programmes and colleges. Also, insurance schemes should be available to protect students. Distance education has also been proved as a powerful tool through which Indian Institutes of Technology can help in this effort to provide education to the remote India. The freely available National Programme on Technology Enhanced Learning video and web courses can work as effective tools in distance communication," she said.
Purandeswari was delivering the inaugural address at the three-day 'e-India 2009', an event on information and communication technology by the Centre for Science Development and Media Studies, which kicked off in Hyderabad on Tuesday.
An alternative approach has been demonstrated by IIT Bombay, which has been transmitting live, through Edusat and webcast, about 1,000 hours of its own classroom teaching free of cost every semester, she said.
The minister said that the central government had asked all the states to provide a detailed report of their objectives in the field of education by 2020 within a three-month deadline.
Stating that there was immense scope to synergise activities in the telecom and IT space, which currently languish, Purandeswari said India would soon witness launching of a National Information Highway Authority, which is aimed at increasing various e-activities of the government that include e-governance, e-learning and e-health.
"The main intention of the Centre is to promote an assortment of e-activities since different ministries and departments had partly restricted its penetration as they deal with them. Now, as the apex body of such initiatives, NIHA would clear and monitor all future projects and budgets. Once NIHA is in place, it would become an ideal vehicle to promote such initiatives effectively in a time-bound manner," she said.