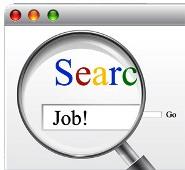 When Girish Adhikary, a 32-year-old software engineer from Mumbai was scouting for another job, he came across Naukri.com. With thousands of jobs to choose from and a mechanism to showcase his resume to preferred companies, he believed this was the best bet.

Adhikary is now employed as senior vice-president at a global IT firm.

More than a decade after it entered the market, Naukri.com, Info Edge (India) Ltd's recruitment services portal, has about 50,000 customers and about 120,000 job listings.

According to the Info Edge annual report for 2012-13, its recruitment business saw revenue rise 11 per cent, while the earnings before interest, tax, depreciation and amortisation margin was 49 per cent, against 51 per cent for 2011-12.

Hitesh Oberoi, managing director and chief executive of Info Edge, says, "It is never easy to set up a business from scratch...From the first day, our USP has been the fact that we have the largest number of jobs and candidates. If you have the largest number of jobs, people will automatically come to you. In terms of the website, too, we have the design right in terms of the technology, algorithm and analytics."

Naukri's database now accounts for about 33 million curriculum vitae (CV) and average CV modifications stand at 116,000 a day.

In 2012-13, Naukri serviced 48,000 customers, against 46,500 in 2011-12.

Revenue is generated in the form of subscription fees, recognised pro-rata over the subscription or advertising agreement, usually one-twelve months.

In a note, Edelweiss Securities said the estimated revenue per unique customer was Rs 70,313 in 2012-13.

This, they estimate, it estimates would rise to Rs 79,637 in 2014-15, while the unique customer base is expected to stand at 60,192.

While registration is free for candidates, the company charges a premium for add-on services such as CV writing, CV spotlight and specialised certification. Companies contribute about 90 per cent to the business and are required to pay a fee to advertise for jobs on the portal.

Technological capabilities are vital for job portals, a fact Info Edge seems to have understood well.

In March this year, Info Edge acquired MakeSense Technologies for about Rs 8 crore. MakeSense Technologies has developed proprietary software for semantic search that augments search capabilities for both recruiters and job seekers, principally on Naukri.com.

In October 2012, Info Edge acquired the business of TooStep Consultancy.

TooStep has developed a software-as-a-service platform that enables recruiters to advertise jobs on social networking sites and search engines and manage the responses.

Naukri.com is primarily supported by three offerings that complete Info Edge's service suite in the recruitment space -- Quadrangle (an offline head-hunting business that generates revenues from successfully positioning a person with a company), FirstNaukri.com (a portal for hiring freshers) and Naukrigulf.com (a portal for jobs in West Asia).

Sushanto Mitra, an early-stage
investor, said competition in recruitment was primarily accounted for by Monster India, TimesJobs and now, LinkedIn, as it geared up for the Indian market.
He said in the long term, improving internet penetration and an upturn in the economic situation could help the company shore up profits.
LinkedIn is upping its ante in markets such as India. With all big companies across the world on board, LinkedIn is fast becoming one of the most popular sites for professionals.
Oberoi said, "We are keeping an eye on LinkedIn….
At the moment, it is being used to hire for niche and/or senior positions.
If companies have many openings, it is very tedious to use LinkedIn."
He added about two years ago,
Naukri.com
had introduced a service called Naukri Premium and this was seeing good traction.
Besides basic products, the company had launched an array of new ones such as a referral tool and an assessment tool.
"While companies in India are largely taking to LinkedIn to view profiles of prospective candidates, large-scale hiring is still controlled by players such as Naukri," said a senior executive of a venture capital company.
While
Naukri.com
may have recorded traction, maintaining and consolidating its position in a slow market may pose a challenge.
"Info Edge is a long-term player in the Indian internet space.
While it is one of the leading players in the online recruitment market, it is a fact the levels of engagement in the online space are very sporadic and inconsistent.
The key would be to build on existing features without trying to add too many new services," says the chief executive of a recruitment firm.
Oberoi says
Naukri.com
plans to add more features and products this year. "We will also look at launching mobile applications and have our mobile site," he adds.
For quarter ended June this year, Info Edge's net profit fell to Rs 29.4 crore from Rs 31.7 crore a year earlier.
Edelweiss Securities analysts said even as non-recruitment segments continued to post decent growth, moderating growth in recruitment was likely to singe Info Edge's growth.
In its annual report, Info Edge said though the job market might remain tight in the near term, Naukri was gaining market share.
"This may continue to be the case till the economy starts looking up again.
Our competitive position continues to be strong and when growth returns, we will benefit," it said.
It remains to be seen how the company scales up its business and widens its reach, while offering an edge over peers such as LinkedIn.