State-owned aluminium maker Nalco may show interest in developing mines in Afghanistan, which is expected to invite global bids soon for exploration of mineral deposits estimated to be worth $1 trillion.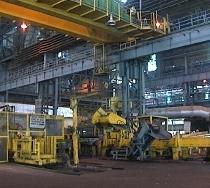 "Everybody should be keen on Afghanistan ... We are right now waiting and watching the situation there. Once the tender is floated. Things would become transparent and clear," a senior Nalco official said.
Nalco has joined industry peers like Vedanta Resources, Essar, Hindustan Copper which are eyeing mining assets in Afghanistan which is likely to seek global interest in the near future.
"Afghanistan's mining resources are yet to be explored. We are diversifying into other metals like copper, uranium, zinc," he said.
Another PSU Hindustan Copper has also expressed interest in bidding for mines in the war-ravaged country.
Last month, Afghanistan Mines Minister Wahidullah Shahrani visited here and invited Indian companies, along with global majors like Rio Tinto and BHP Billiton, to develop the country's resources.
In its efforts to secure mining resources overseas, the aluminium PSU Nalco has already identified mineral assets in Chile, Namibia and Indonesia. The Navratna company, listed and traded on the stock exchanges, is in the process of floating separate ventures in the foreign countries to buy out the reserves.
In Chile, the company has identified a bauxite mine; in Namibia, a copper mine and in Indonesia, a coal block.
For copper resources, Nalco would bid jointly with Hindustan Copper. For uranium assets overseas, the company may join hands with the Nuclear Power Corporation of India Ltd, with whom it already has a joint venture to set up nuclear power plants.
Nalco is in process of selecting advisers for such acquisitions. The adviser, likely to be selected by August, would be expected to help in scouting mineral reserves overseas for Nalco as well as completing such deals.
Nalco has cash reserves of Rs 4,400 crore (Rs 44 billion) to part fund its foreign ambitions. Besides, Nalco is scouting for resources in Mongolia, Ukraine, Uzbekistan, Senegal, Surinam, Zambia and Congo.
At present, the aluminium maker produces 1.6 million tonnes alumina from its refineries in Orissa. It produced 3.6 lakh tonne aluminium last year.