Over 25,000 sq ft leased by them in last three months after new maternity Act. Raghavendra Kamath reports.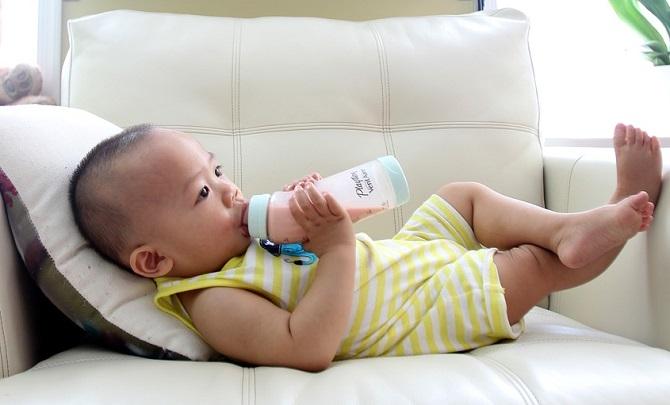 Creches or daycare centres are mushrooming in top office complexes in Mumbai's business districts. According to estimates, over 25,000 square feet (sq ft) of space has been leased in office complexes for these centres in the last three months alone.
The reason: Maternity Benefits (Amendment) Act, 2017, says every commercial office establishment having 50 or more employees shall have a creche facility/daycare centre within such distance as may be prescribed, either separately or along with common facilities.
"In the last three months, daycare centres have opened up in prominent commercial buildings in key commercial office districts across Mumbai. We foresee greater demand for commercial spaces by crèches or daycare facilities in commercial hubs such as BKC (Bandra Kurla Complex),Lower Parel, Malad, Powai, Andheri, Navi Mumbai and so on," said Abhishek Kiran Gupta, the founder at CRE Matrix, a commercial real estate data analytics firm.
Many landlords are also offering deals to tenants, by pitching presence of a creche facility as USP of the building, Gupta said.
For instance, ChicaNino Childcare leased 4,805 sq ft in Inspire BKC, a commercial building in Bandra Kurla Complex in July this year. ChicaNino negotiated a sweet deal with five-month rent-free period. After completion of the rent-free period, ChicaNino shall pay ₹90 per sq ft per month for next five months. Rentals will increase by 38.4 per cent to ₹125 per sq ft per month from July 2018.
In another instance, Ipsaa Day Care leased 2,657 sq ft in Phoenix Paragon Plaza, a mixed-use property in Kurla in May 2017. Ipsaa Day Care shall pay rent of ₹80 per sq ft per month for first 11 months. Rentals will increase 12.5 per cent to ₹90 per sq ft per month from April 2018.
"We believe the creche facility shall benefit commercially being part of a mixed-use project, housing office space and mall, nested within a largely residential zone," Gupta said.
Other commercial buildings operating daycare centres are Reliable TechPark, Godrej One, One BKC, and Dani Corporate Park.
Global and domestic companies like L'Oréal, Johnson and Johnson, Standard Chartered Bank, and Asian Paints have also provided creche facilities in their leased/owned premises in Mumbai.
"This is an elementary and much-required facility for today's workforce. For a working parent, there is nothing more stressful than worrying about childcare. Employees, who are parents, are also more likely to remain loyal to workplaces that offer family support; we understand this, and provide for these requirements at our business parks through services which include creches. Today, it is about offering a holistic work environment that caters to all requirements of employees, who are largely millennials, with young children," said Vinod Rohira, managing director, commercial real estate and Reit (real estate investment trust), at K Raheja Corp, which has creches at its office complexes.
Recommended for you:
Should you hire a nanny for your child?
How to choose the right creche