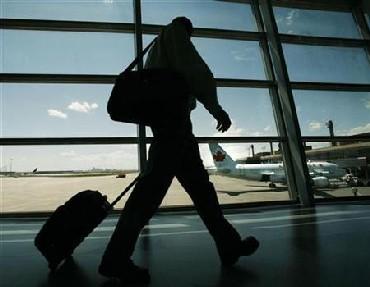 Members of Parliament are not 'super citizens', Civil Aviation Minister Ashok Gajapati Raju said in Lok Sabha on Thursday when a Bharatiya Janata Party member demanded that they be given a 'little priority' at airports.
Responding to a series of supplementaries during Question Hour, the minister said members of Parliament are treated with respect and his ministry will do everything 'practically possible' to make their air travel more comfortable.
"But MPs are not super citizens," he said responding to a demand by a Bharatiya Janata Party member that they be given a 'little priority' at airports.
The member said ground staff of private airlines do not recognise the MPs and even when they display their identitycards, they are offered little assistance at airports.
Countering him, Raju said MPs are recognised at the airports as most of them are members of airport committees.
When A P Jithendra Reddy suggested that upon showing their identity cards, MPs should get upgrades based on availability of seats in the higher class, the minister said he would see 'how it can fit in the commercial pattern'.
Reddy claimed that bureaucrats got upgrades easily but the MPs were denied.
Responding to a question on whether upgrades can be granted to sick people, senior citizens and people with special needs, the minister said while there is a humanitarian angle, there is also a commercial angle to it.
He said Air India, as well as other airlines provide upgrades based on commercial considerations.
The image is used for representational purpose only. Photograph: Reuters