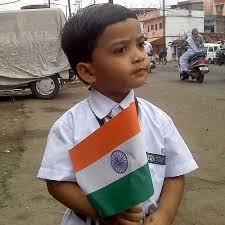 Moody's ratings revised India's sovereign rating outlook to 'positive' from 'stable' on Thursday as it expects the actions by policymakers will enhance the country's economic strength in the medium term.
Moody's also said that it expected structural advantages, supported by relatively benign commodity prices and liquidity conditions globally, will keep India's growth above its peers over the rating horizon.
The outlook revision was announced before Indian markets opened on Thursday.
Analysts said they expected bank stocks to rise and the rupee to strengthen on the upgrade.
The investor-friendly Narendra Modi government, which came to power last May promising faster growth, more jobs and quick clearances, has taken measures to fast-track clearances for investment projects, boost infrastructure investment and remove policy uncertainty in mining and coal sectors.
The government has also relaxed foreign investments in sectors such as defence, insurance, e-commerce, railways and eased steps to allow businesses to acquire land and set up factories.
"India's policymakers are establishing a framework that will likely allow India's growth to continue to outperform that of its peers over medium term and improve India's macro-economic, infrastructure and institutional profile," Moody's said in its statement.
However, Moody's stopped short of raising the sovereign credit rating due to relative weakness in fiscal, inflation, infrastructure and poor asset quality among Indian banks.
CONSTRAINED CREDIT PROFILE
"Recurrent inflationary pressures, occasional balance of payments pressures, and an uncertain regulatory environment have contributed to periods of volatility in growth, and have exposed India to external and financial shocks, constraining its credit profile," Moody's said.
Moody's has a Baa3 rating on India.
After a recent revision in the methodology of measuring gross domestic product, which raised a lot of scepticism from policymakers including government and central bank officials, India registered growth of 7.5 per cent in the December quarter, higher than China's.
Under this new method, the Reserve Bank of India expects India to growth at 7.8 per cent for 2015/16, lower than the government's estimate of 8.0-8.5 per cent.
The government has been pitching to rating agencies to improve India's credit rating, citing reforms, and on Thursday officials were to quick to welcome Moody's improved outlook.
"Upgrade of outlook proves government is moving in the right direction . . . it validates India's commitment on fiscal discipline," India's chief economic adviser Arvind Subramanian said on news channel CNBC TV18.
Image: A boy holds a national flag. Photograph: Reuters
Additional reporting by Rajesh Kumar Singh and Abhishek Vishnoi