The banks used for the fraud include ING Vysya Bank, ICICI Bank, Kotak Mahindra Bank, Axis Bank, IndusInd Bank, Dhanlaxmi Bank, YES Bank and DCB Bank.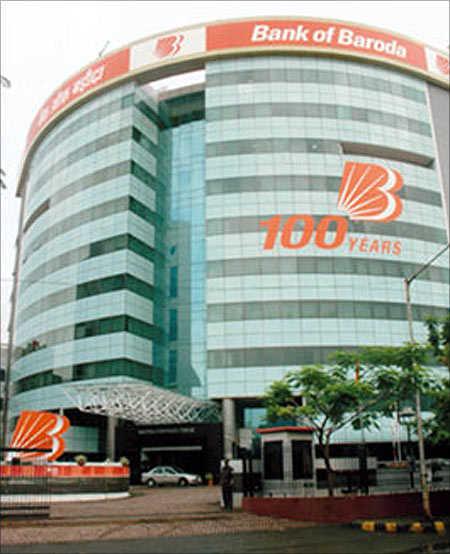 The trade-related money laundering scam, involving the Bank of Baroda (BoB) and many other banks, has turned out to be larger than initially estimated and it resulted in a revenue loss to the government through higher outgo on duty drawback and evasion of customs duty.
Investigative agencies have found that close to Rs 1,200 crore (Rs 12 billion) worth of overseas transfers were made through HDFC Bank's Ashok Vihar branch in addition to the Rs 6,000-crore (Rs 60 billion) advanced import remittances made from Bank of Baroda accounts.
The modus operandi involved exporters shipping low quality goods at an inflated value of earning, resulting in excessive or unauthorised duty drawback, which is an amount of excise or import duty paid on goods exported.
On the other hand, importers in the scam undervalued imports to evade customs duty.
"It has emerged that most of the export consignments were of garments, as it has a high duty drawback rate of nine-10 per cent. This means loss to the government's exchequer as well as accused over claimed duty drawbacks and evaded customs duty," said a finance ministry official. The accused used bank branches of IDBI Bank as well, besides other banks for the operation, he added.
An email query sent to HDFC Bank remained unanswered till the filing of this report. When contacted, an IDBI official declined to comment.
The transactions for advance overseas remittances started taking place through the HDFC Bank accounts about eight months before BoB's 59 accounts were used. There are more branches of BoB from where money was sent overseas, besides the one in Ashok Vihar.
The Enforcement Directorate has traced a trail of such advanced import remittances worth Rs 700 crore (Rs 7 billion) sent to Hong Kong and Dubai.

The back trail of these accounts reveal that the companies involved in the fraud deposited cash in far off branches, including those in Guwahati.
"Further investigation is going on and will likely unearth remaining remittances followed by more arrests," said a finance ministry official.
The illegal transfer of funds goes back to 2006, when transactions were made through the Oriental Bank of Commerce through 66 accounts.

The other banks used for the fraud include ING Vysya Bank, ICICI Bank, Kotak Mahindra Bank, Axis Bank, IndusInd Bank, Dhanlaxmi Bank, YES Bank and DCB Bank.
Real-time gross settlement transfers were made through many other banks.
While banks are not directly involved in the scam, they are being held responsible for non-compliance of KYC norms.
Besides, the 11 banks in question banks have also been asked to explain why the suspicious transaction report (STR) or cash transaction report (CTR) was not generated for these transactions. The financial intelligence unit of India (FIU-IND) mandates banks to report all suspicious transactions, whether involving cash or not.
Suspicious transactions could involve a holder having multiple accounts, keeping the value just under the reporting threshold amount in an apparent attempt to avoid reporting, unusual activity compared with past transactions, among other measures.
While CTR needs to be generated for all cash transactions integrally connected to each other which have been individually valued below Rs 10 lakh in foreign currency where such transactions were undertaken within a month and the monthly aggregate exceeds Rs 10 lakh in foreign currency.
"We have asked banks why STRs and CTRs were not generated considering these transactions and bank accounts fall into that category. There is also a case for non-compliance of KYC norms," said the official.
The operation involved middlemen who created front companies in a third person's name to carry out import-export business and took an IEC number from the Directorate General of Foreign Trade on the basis of a PAN card and a driving licence.
Six persons, including BoB's branch head at Ashok Vihar, and an HDFC Bank employee have been arrested so far. The four arrested by the ED have been moved to judicial custody till November 6.
The Central Bureau of Investigation (CBI) and ED pursued the case after an internal investigation by BoB showed that Rs 6,172 crore (Rs 61.72 billion) was sent from India to Hong Kong for import of cashew nuts, pulses and rice, but nothing was imported and the money was deposited in 59 bank accounts of several companies.