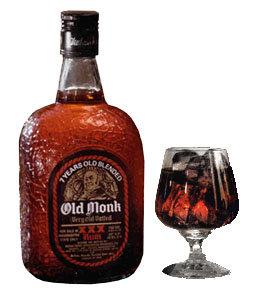 Mohan Meakin, maker of the world's largest-selling dark rum,  Old Monk, plans to expand its non-alcoholic division, with a comeback into mineral water with its brand, Golden Eagle.

Golden Eagle was first launched 12 years ago, but the Ghaziabad-headquartered company stopped marketing the product a few years ago, to focus totally on its alcoholic division.

The decision to relaunch the brand, said company executives, is linked to the 20-per cent growth of the mineral/bottled water market in the country.

Vinay Mohan, the company's director, said, "We are planning to re-launch our mineral water brand soon. We believe that there is space in the market for the product." He declined to give specific details on the proposed launch.

Mohan Meakin's non-alcoholic division consists of products such as corn flakes, wheat porridge, wheat flakes, wheat dalia, brewed vinegar and apple juice.

The division currently gives the company under 10 per cent of its revenues.

The total sales of the company last year was Rs 480 crore (Rs 4.8 billion).

The re-launch of Mohan Meakin's mineral water is likely to push sales of its Golden Eagle beer brand, market experts say. Industry estimates put the number of bottled water brands in India at 1,800.

Most of these are small, regional brands.

There are also surrogates of alcohol brands such as Kingfisher and Haywards.

But
these constitute a small percentage of sales for their promoters, who largely rely on these products as a means to advertise the core alcoholic beverage brand of the same name.
Indian rules and regulation do not permit advertising of alcohol in the country.
An entry into water is also viewed as an extension into a related beverage category, say experts, prodding alco-bev majors to go down that road.
According to industry estimates, the packaged or bottled water market in India is worth roughly Rs 2,500 crore (Rs 25 billion).
Of this, the regular bottled water segment, which includes brands such as Bisleri, Kinley, Aquafina etc, constitute about 70 per cent of the market.
Products are priced between Rs 15 and Rs 16 a litre.
The mid-market segment, which comprises brands such as Himalayan, Qua etc, constitutes 25 per cent of the market.
Products in this category are priced over Rs 25-30 per litre.
The premium and speciality water segment, on the other hand, comprises merely five per cent of the market.
Products in this segment include Evian from Danone, priced at nothing less than Rs 100 per litre.
According to Anand Ramanathan, associate director, KPMG Advisory, the reasons for the growth of the bottled water market is because of the convenience attached plus increase in out-of-home consumption of food & beverages and the scarcity of portable water.
Packaged water is also viewed as being safe driving consumption for it, he says.