Infrastructure, manufacturing and telecom are understood to be among the focus sectors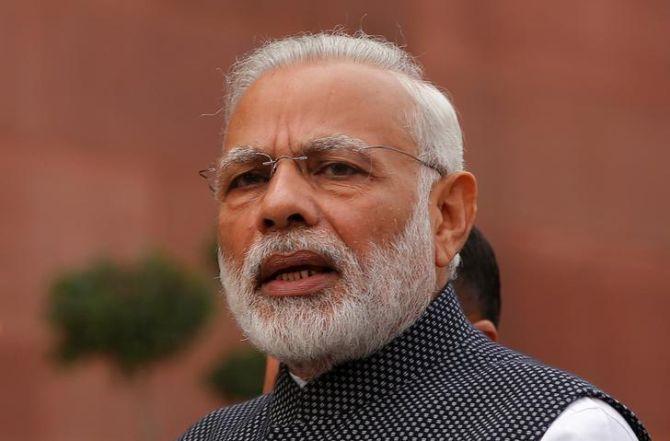 Prime Minister Narendra Modi will be looking to increase investments to India when he visits the annual World Economic Forum meet in Davos, Switzerland, later this month.
The government on Tuesday confirmed that Modi would be addressing a special plenary session on January 23 at the meet.
"There is significant interest in India from international investors. Davos is the best platform to meet global bankers, industry and government," Commerce and Industry Minister Suresh Prabhu told the media.
This will be the first participation by an Indian prime minister in the WEF in more than two decades.
In 1997, the then prime minister H D Deve Gowda had attended the summit.
This year, more than 350 political leaders, including 60 heads of states, would be attending the four-day meet.
Modi would also meet members of the International Business Council, which has chief executive officers of transnational corporations across sectors.
The government's participation at Davos has been muted the past couple of years.
This year is expected to see India's footprint at the global event enlarge significantly.
Apart from Modi, Commerce Minister Suresh Prabhu, Finance Minister Arun Jaitley, Railways Minister Piyush Goyal, Oil Minister Dharmendra Pradhan, Minister of State for External Affairs M J Akbar and Minister of State (Independent Charge) for Development of North Eastern Region of India Jitendra Singh would be going to Switzerland.
A large delegation of India Inc would also be present. Infrastructure, manufacturing and telecom are understood to be among the focus sectors.
The government would also showcase Indian cuisines and investment opportunities in the food processing sector.
Prabhu also hinted that the updated industrial policy might be released later than expected. He said it would be launched "in the next few months", as opposed to the earlier date of January given by the government.
Photograph: Adnan Abidi/Reuters