In a development that would bring mobile telephone tariffs further down, telecom regulator Trai has suggested doing away with termination charges in a phased manner over the next three years.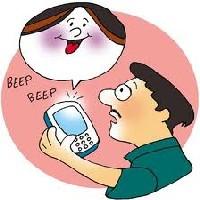 Termination charges, a part of Interconnection Usage Charges, are a levy paid by one operator to another on whose network a call ends. Any change in it will have impact on mobile tariffs.

At present, termination charge is 20 paise per minute and it forms a part of mobile tariffs. In its submission to the Supreme Court, Trai has submitted a number of models for calculating IUC, but it has suggested that termination charges should be completely removed by 2014.

"It is felt that it will take another two years for asymmetries in traffic flows to converge to some form of equilibrium between new and old operators, especially with an enabling termination charges regime with termination charges set at lower levels than at present," Trai said in the affidavit submitted to the Supreme Court.

A final decision on the issue will be taken by the apex court. GSM operators are on one side opposing any move to reduce termination charge, while the CDMA players and new operators together on the other hand are supporting any move for complete removal of the levy.

The move to reduce the fee has been opposed by incumbent operators as they stand to lose revenue. But new players are in favour of a low termination rates because for them the net outflow of traffic is more than incoming calls.

TRAI is of the opinion that there should be a progressive reduction in termination charges finally converging
to zero termination charges i.e. Bill and Keep (BAK) at the end of two years from now, it added.
Trai said establishment of a clear three-year outlook for IUC would provide regulatory predictability and enable service providers to plan their networks and businesses accordingly.
In the meantime, TRAI is of the view that the termination rates arrived at through pure long run incremental cost (LRIC) method may be made applicable now which will glide towards BAK in two years.
"This will give sufficient time to operators to adjust to the changes in the termination regime and will ensure a smooth transition," Trai said.
New players are likely to benefit from such reductions since they are likely to be the first ones to drop tariffs, which would then put pressure on incumbents to follow suit despite being negatively affected by lower charges.
The Supreme Court had earlier directed TRAI to evolve a new set of interconnection charges between operators for carrying calls of one network through others.
The apex court had given its direction on a petition by TRAI challenging the TDSAT order, which had set aside the TRAI's Interconnection Usage Charges (Regulation), 2009.
The TDSAT had set aside TRAI's 2009 IUCR on a host of petitions by various mobile service providers objecting to the telecom regulator's order.
In its 2009 IUC regulation, TRAI had fixed a mobile termination charge (MTC) at 20 paise per minute for all local and national long-distance charges.
It had also raised the MTC for incoming international calls to 40 paise per minute from 30 paise, while putting a ceiling on carriage fee of 65 paise per minute for domestic long-distance calls.