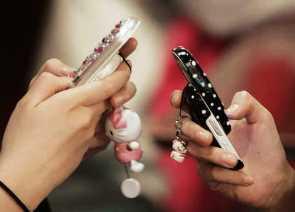 The prime reason why I ceased being a prepaid mobile user was my frequent trips to the local mobile shop for varied recharges. After transforming my mobile connection into postpaid, the only hassle was to pay the monthly bills. Now, I don't face any of these obstacles. Thanks to Paytm.
Available on Android, iOS, Windows Phone and BlackBerry OS, Paytm is one of the best utility apps on offer.

With options ranging from recharging mobile, data card, DTH, toll card, to making bill payments for mobile, data card, landline and electricity, besides buying bus tickets for anywhere within the country, this free app is ideal for those on the go.
Mobile recharging was never this easy. It automatically detects your mobile operator after entering the number, unless you have availed of mobile number portability on that number before. One can choose from a detailed list of indicative plans. You can then pay through net banking, debit card or credit card. All of this should not take you more than 30 seconds.
After every recharge, you can buy discount coupons of different stores, some of which are even free. With Paytm, you can avoid the long queues at the bus depot. Choose your destination, travel date and book a bus ticket instantly. You can even filter your search further.
The app's lucid look lets users get used to it like a dose of salts. You can also sync the app with your Facebook account. With a size of just 3.8 MB, it is quick to download and won't weigh heavy on your phone's memory card.
Though there are other similar apps available, Paytm offers a combination like no other. The promptness of its team vis-à-vis feedback or complaints is commendable. It is all about lightning fast recharges.
Some people, however, might find the Rs 10-convenience charge for postpaid bill payments a little too high. One thing I found missing was the cash on delivery mode of payment, which is available in some rival apps. Though I have all the reasons to have this app in my phone, I still wish it gets as smooth as its website, soon.