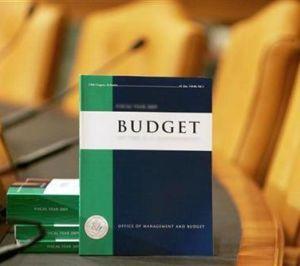 With five months of financial year 2015-16 left, the time is right to assess the progress of announcements made by Finance Minister Arun Jaitley in the Budget for 2015-16.
The government cleared confusions relating to tax matters. However, most of these relate to Jaitley's maiden Budget for 2014-15.
The finance ministry also did away with minimum alternate tax (MAT), not only on foreign portfolio investors (FPIs), but also on businesses without permanent establishment in India.
However, this was not a Budget announcement, but a fallout of the proposal that did away with MAT on FPIs prospectively.
The most important of these measures was to be the introduction of the Goods and Services Tax (GST) from the next financial year.
The Constitution Amendment Bill in this regard is stuck in the Rajya Sabha.
The Congress, All India Anna Dravida Munnetra Kazhagam and left parties are opposed to it in the present form, despite a Rajya Sabha select panel altering the contentious one per cent tax on inter-state sale of goods.
If the Bill is not passed in the winter session of Parliament, it would be difficult for the government to introduce it from April 1, 2016, since state legislatures will also have to pass the bills.
The government has already reached an agreement with the Reserve Bank of India on the monetary policy committee (MPC), which will fix policy rate.
Though RBI governor Raghuram Rajan is not likely to be given a veto, the central bank will have a majority in the committee, unlike previous proposals.
The finance ministry has described the Bankruptcy Law as the next big reform. A committee, headed by T K Viswanathan, is expected to submit its report on the issue to the government shortly.
After this the draft Bill will go to the Cabinet and finally Parliament.
The Law is expected to make important changes to processes for liquidation and revival of companies.
On Public Debt Management Agency (PDMA), the plan is to constitute a shell PDMA first to set up infrastructure required to issue government securities. This will require Parliament's assent as well.
PROGRESS CARD
Announcements and their status
Goods and Services Tax by April 1, 2016
Tabled in Rajya Sabha; yet to be cleared
Micro Units Development Refinance Agency (MUDRA) Bank, with a corpus of Rs 20,000 crore, and credit guarantee corpus of Rs 3,000 cr
Lending has begun; MUDRA Bill to be tabled soon; currently part of Sidbi
Bankruptcy Code
Govt still working on it
Universal social security system for all Indians- Pradhan Mantri Suraksha Bima Yojna; Pradhan Mantri Jeevan Jyoti Bima Yojana; Atal Pension Yojana Launched
National Investment and Infrastructure Fund (NIIF)
Cleared by Cabinet with Centre's contribution of Rs 20,000 crore; search on for CEO
Atal Innovation Mission (AIM)
Yet to be launched
SETU (Self-Employment and Talent Utilisation). A Techno-Financial, Incubation and Facilitation Programme to support all aspects of start-up businesses
Yet to be launched
Five new Ultra Mega Power Projects, each of 4,000 Mw
No action so far; a model draft bidding document has been released
Merging Forwards Markets Commission with Sebi to strengthen regulation of commodity forward markets and reduce wild speculation
Merger done in September
Task force to establish sector-neutral financial redressal agency to address grievances against financial service providers
Committee set up under former PFRDA chairman D Swarup. Has a year to submit report
Option for employees to opt for EPF or NPS
Legislative change yet to be made
Gold Monetisation Scheme and Sovereign Gold Bond