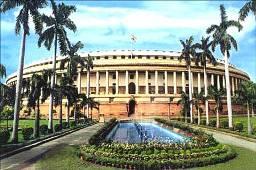 The representatives of Reliance Industries Limited and BP PMS Prasad and Sashi Mukundan met Minister of Petroleum and Natural Gas S Jaipal Reddy on July 13.

They requested speedy clearances in four of the Blocks (NEC 25, KGD6, two in Cauvery basin) being operated by their companies.

It was agreed at the meeting to recommend to the competent authority on two issues namely the Declaration of Commerciality of certain wells in the NEC 25 and KG D6.

Company representatives were told that the ministry would consider extension of appraisal period to facilitate the declaration of commerciality at an early date.

It was also agreed that quicker approvals for two blocks in the Cauvery Basin as per the extant government policy would be given.

The contractors were also informed that denial of access to records to the Comptroller and Auditor General of India was adversely commented upon in previous audit by the CAG.

It was also brought to their notice that CAG recommended withholding of sanction to work plans and budgets if access to records is denied to CAG.

Therefore, the company representatives were requested to make all the records and accounts of the KG D6 block available to the Comptroller and Auditor General as provided for in the Production Sharing Contract.
Source: PIB