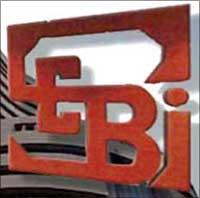 Shares of a host of mid-cap and small-cap companies on Monday crashed in the stock market, plunging as much as 60% in some cases, amid panic selling on speculations of sale of pledged shares.

Stock exchanges and market regulator Sebi immediately began looking into the matter to probe any possible foul play after a huge sell-off was witnessed in shares of more than a dozen companies towards noon, a senior official said.

While the problems were initially limited to about 10-12 stocks initially, the panic selling was seen spreading to other companies from the sectors
of affected stocks, he added.
As per the stock exchange data, Core Projects was down 62%, Welcorp was down 25%, while Aanjaneya Lifecare, ABG Shipyard, Flexituff and Gemini Comm were down 20% each.
Besides, shares of Orbit Corp, Eros International Media, Opto Circuits, Saamya Biotech, Videocon Industries and Sanraa Media were also down by over 10%.
Sources said that the mid-cap crash could have been triggered by huge sell orders placed by certain connected entities and the matter was being probed.
The BSE Midcap and Small-cap indices were down 1.33% each, although the benchmark Sensex was almost flat with a marginal decline of 0.09% at 19,300.45 points.