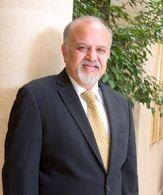 An Indian businessman who is referred to as 'retail king', has topped a list of richest Indians in the Gulf, a new survey has said.
The Arabian Business survey put Micky Jagtiani's fortune at $2.65 billion, nearly $1 billion ahead of second placed BR Shetty, founder of the New Medical Center (NMC) Group.
Jagtiani's Landmark Group is now one of the Gulf's biggest retail empires, with 900 stores in 15 countries and an operations turnover of  $3.2 billion per year, employing 31,000 staff. Billionaire Jagtiani is one of the most powerful figures in the middle east retail industry.
The company was launched in Bahrain in 1973 with just a single store. Today, its brands span from children's fashion, footwear and cosmetics, with additional interests in leisure, hotels and electronics.
According to the survey, the third in the list of the Gulf Cooperation Council's (GCC) richest Indians, are Jumbo Group founders the Chhabria family, with an estimated wealth of $1.45 billion.
Lulu Hypermarkets boss Yusuff Ali and Oman-based PNC Menon are the other two billionaires on the list. Sunny
Varkey of Global Education Management Systems (GEMS) group with a $650 million fortune also features in the list.
The Gulf Cooperation Council is a political and economic organisation involving the six Arab states (Bahrain, Kuwait, Oman, Qatar, Saudi Arabia and the United Arab Emirates) of the Persian Gulf with many economic and social objectives.