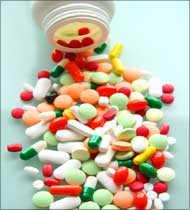 In yet another legal battle between a multinational company and domestic drug manufacturing firms, Merck Sharp and Dohme has moved the Delhi High Court against Mumbai-based Glenmark Pharmaceuticals, alleging violation of its patent for blockbuster anti-diabetes drugs Januvia and Janumet.

"We are disappointed with Glenmark's decision to introduce products that directly infringe upon our intellectual property rights (IPR). We believe our patents for Januvia and Janumet are valid and enforceable and will vigorously defend those," an MSD spokesperson told Business Standard in response to an emailed query.

The company also confirmed it had filed a suit against Glenmark in Delhi HC.

Glenmark, which recently launched its low-cost version of the drug, has, however, maintained that its products - Zita and Zita-Met - are branded generics launched after due diligence.

"Glenmark is a responsible company and has launched the products after due diligence and research. Like other branded generics, Glenmark's Zita & Zita-Met are also branded generics," the company said in response to a query.

According to industry experts, led by a strong growth in the anti-diabetic drug market in India, Merck has been able to achieve sales of Rs 300 crore (Rs 3 billion) a year from its once-daily prescription pills Januvia and Janumet.

Trade sources say, a strip of seven tablets of Januvia (50 mg and 100 mg) is priced at Rs 300.

Now, with Glenmark launching its branded generic version of the drugs, priced around 30 per cent lower than Merck's
products, it could pose a potential damage to revenues of the American company.
However, Merck argues it has adopted a differential-pricing mechanism in India, keeping in mind the number of people suffering from Type-II diabetes.
It says: "Here, there are more than 65 million people with Type-II diabetes. MSD has a comprehensive strategy to help address the challenge of reducing disease and increasing access to medicines. This includes India-specific responsible pricing for Januvia and Janumet."
The company launched Januvia in India in 2008 at a fifth of its US price.
The development assumes significance as it comes a day after the Supreme Court, in its landmark judgment, rejected patent protection for anti-cancer drug, Glivec, of another multinational firm, Novartis AG.
While the move was lauded by patient groups and health activists from across the world, it also raised concerns among those advocating IPR.
"Strong IPR protection is essential for growing India's innovative capacity and economic growth. As an innovative pharma company, protection of our IPR is vital to ensuring we continue to assume the tremendous monetary risks associated with the discovery of innovative medicines," Merck said.
Kewal Handa, former Pfizer managing director who is now a promoter director of Salus Lifecare, suggests: "I think the government and the industry need to introspect and find an amicable solution, both in terms of having clarity on patentability and pricing of patented products."