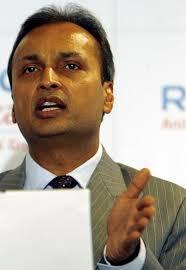 Reliance Capital, having emerged as the highest bidder for the stake sale in Multi Commodity Exchange by its anchor investor, Financial Technologies, has requested the commodity markets regulator to take full control of this divestment process.

In a letter a few days earlier to the Forward Markets Commission, it said it was very keen on acquiring the stake but was 'disappointed by the process being followed by FTIL and lack of cooperation by MCX in providing critical information to the potential bidders'.

Copies of the letter were also sent to FTIL, MCX and the Union finance ministry.

The bidders are also understood to have asked for the special audit report from PricewaterhouseCoopers, which is understood to have made critical observations about transactions between MCX and FTIL.

The MCX spokesperson, however, said, "MCX has been thoroughly cooperative with the bidders and shared information to the extent possible.

The law does not permit us to share any unpublished price-sensitive information, including part of the PwC report, with any person(s) selectively."

Reliance Capital also wrote, "There are several related part contracts and findings of special audit reports which a potential bidder must know before giving any binding offers for buying the stake, as these contracts, including one relating to the trading and clearing engines of MCX (technology and software contracts), are placing onerous conditions concerning MCX."

Reliance also said MCX had told them during their interaction that they were renegotiating the technology supply contract with FTIL, to make it more arms' length.

The bidder wants the contract to be renegotiated in a way to give MCX the right to terminate it.

When asked, Reliance Capital declined to comment. An FTIL spokesperson said, "FTIL is fully cooperating with all the interested investors and its merchant banker is following the same standards for all."

The regulatory officials said Reliance Capital had requested FMC to assume full control over the entire process related to this divestment to ensure it was conducted in a "reasonable and transparent manner".

Reliance Capital, financial services arm of the Anil Ambani-led Reliance Group, has also listed several other concerns on this deal and sought a meeting with the FMC chairman to discuss these issues.

The shortlisted investors, including Reliance Capital, were earlier asked to execute a binding share purchase agreement by this Friday.

However, Reliance Capital has said it would not be able to do so, due to lack of "critical information".

FTIL has 26 per stake stake in MCX, of which it wants to sell 24 per cent. Others reported to have bid include Kotak Mahindra Bank, BSE, Tata Capital, CME, Deutsche Boerse, DGCX, Warburg Pincus and Medist.

FTIL has to divest stake in MCX as it has been declared not 'fit and proper' to hold more than two per cent stake in the commodity bourse by FMC, following a Rs 5,500-crore (Rs 55-billion) payment crisis at its subsidiary, National Spot Exchange, in July last year.
Image: Anil Ambani