The Centre has set a steep divestment target of Rs 80,000 crore for 2018-19. In the first six months, it has managed to mop up less than Rs 10,000 crore.
Illustration: Uttam Ghosh/Rediff.com
Volatility in the secondary market has spilled over to the primary market, with initial public offerings (IPOs) failing to garner desired subscription.
On Thursday, the Rs 1730-crore offering by Rajasthan-based housing finance company (HFC) Aavas Financiers failed to garner 100 per cent subscription.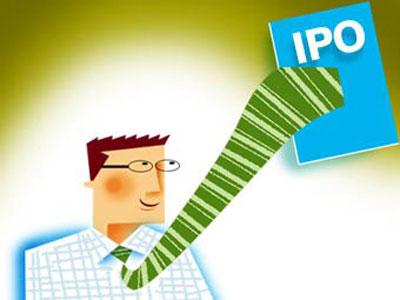 A day earlier, state-owned Garden Reach Shipbuilders had to cut its issue price and extend the closing day as it managed to reach only two-thirds of the subscription mark.
Experts say risk aversion among investors, following a sharp drop in stock prices, is taking a toll on new issuances.
Several IPOs waiting in the wings to come to the market will have to be deferred till the market stabilises and investor sentiment improves, they added.
The benchmark indices have corrected 6 per cent in the past one month, while the broader market and financial stocks have seen a sharper cut.
Unlike Garden Reach, Aavas Financiers' IPO managed to sail through as it crossed the mandatory 90 per cent subscription mark, thanks to strong demand from institutional investors.
The so-called qualified institutional buyer (QIB) portion of the IPO was subscribed nearly three times, even as retail and high net worth (HNI) individual categories saw demand for only a quarter of shares on offer.
Overall, the issue was subscribed 97 per cent.
Investment bankers said the company will have to prune the offer for sale component because of the demand shortfall.
Aavas Financiers' IPO comprised fresh equity issuance of Rs 400 crore and an OFS worth Rs 1330 crore by private equity investors including Lake District, Partners Group and Kedaara Capital.
"After the Aavas IPO was launched, sentiment towards non-banking financial companies, particularly HFCs, took a drastic turn. It was a huge challenge ensuring that this issue goes through.
"We had some comfort as the IPO had seen good institutional investor interest at the time of the roadshow," said an investment banker handling the IPO.
"It is no doubt a challenge launching a new transaction at the moment."
Aavas' focus on underserved rural and semi-urban markets, high growth and strong risk management framework was a big draw for investors, said analysts.
While Aavas managed to scrape through, Garden Reach faces an uphill task as institutional investors haven't been big subscribers of IPOs of public sector undertakings in the past one year.
The shipbuilding and engineering firm's Rs 340-crore IPO so far has garnered only 72 per cent subscription.
The QIB portion of the IPO has been oversubscribed but still not enough to make up for the shortfall in the retail and HNI categories as was the case in Aavas.
As in the past, insurance giant Life Insurance Corporation might have to bail out the issue if it fails to garner subscription, said market observers.
Garden Reach's IPO, which was to close on Wednesday, will now remain open till Monday.
Also, the lower end of the price band has been cut to Rs 114 per share from Rs 115.
"The fundraising could be hit severely if secondary market momentum continues to remain weak.
"It is bad for the overall markets but more so for the government which has back-ended its divestment programme for this fiscal year," said another banker.
The Centre has set a steep divestment target of Rs 80,000 crore for 2018-19.
In the first six months, it has managed to mop up less than Rs 10,000 crore.