The sharp correction in the Indian markets from their peak levels has made valuations attractive, say analysts, who advise buying selectively, but only from a long-term perspective.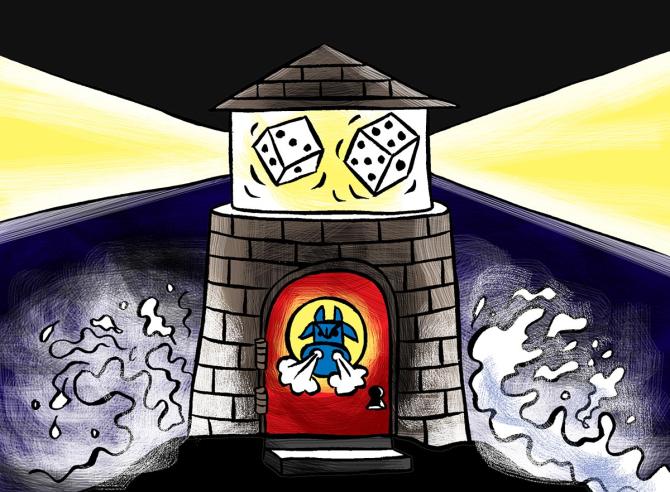 Fifty-six of the Nifty 100 stocks, according to Mahesh Nandurkar, managing director at Jefferies, now trade below the 10-year historical averages, including stocks in financial, select auto, and pharma sectors.
"Valuation (one-year forward consensus price-to-earnings, PE) has declined 25 per cent from October 2021 peak, almost matching the 33 per cent price-earnings contraction during the 2011 tightening cycle when repo rates went up by 375 basis points (bps) versus 250 bps this cycle.
"Consequently, valuations are in line with the 10-year average at 17.2x.
"Relative valuations are also better. Compared to the emerging market (EM) & Asia ex-Japan benchmark, the Nifty PE premium is at the average levels," Nandurkar wrote in a coauthored note with Abhinav Sinha.
Over the past few months, rising interest rates amid surging inflation has dented market sentiment across the globe.
Risk-off sentiment also gripped equity markets globally as the turmoil in the US and European banking systems fueled fear of a financial crisis.
Equity markets sold off aggressively with the MSCI world, MSCI EM and MSCI Asia ex-Japan indices slipping 4.4 per cent, 4.8 per cent and 4 per cent respectively, in the past four weeks alone.
Back home, the fall was in line with that of global peers with the Nifty50 Index skidding 4.7 per cent during this period.
Meanwhile, the S&P BSE Sensex has lost 9 per cent from its 52-week high of 63,583 hit on December 01, 2022, the Nifty50 has lost around 10 per cent from its 52-week high of 18,887.
Media, metals, oil & gas, auto and pharma stocks have been the worst hit with their respective indices slipping up to 22 per cent on the NSE, ACE Equity data shows.
"The Nifty Index valuation has corrected to 17.2x in-line with the 10-year average, but we cannot rule out further correction given current global developments.
"We remain cautious in the near-term, but would use any sharp corrections as a buying opportunity.
"We expect a good recovery in Indian equities in the second half of the year given India's positive medium-term growth outlook," wrote Jitendra Gohil, director, global investment management at Credit Suisse Wealth Management India in a recent coauthored note with Premal Kamdar.
The fall in the Indian markets on account of banking-related issues in the US and Europe, feels G Chokkalingam, founder and head of research at Equinomics Research, is 'highly irrational' as the Indian banking system is far stronger than its global peers.
"Though there are concerns like falling exports, foreign direct investment, selling by foreign institutional investors, etc., we believe that the benefits of a relatively strong economy, better valuation of domestic equity markets and continued global pain (which results in cheap oil prices) would outweigh the consequences of these three specific adverse economic parameters.
"The markets would stabilise soon and would certainly reward the investors in the medium-to-long term," he said.
As an investment strategy, Jefferies remains constructive on the domestic cyclicals and has added Ultratech Cement to its model portfolio.
Among global cyclicals, they have trimmed their positions in Hindalco and Tata Steel and cut weight on the information technology (IT) sector by removing Tech Mahindra.
They have added Sun Pharma to their model portfolio.
Analysts at Credit Suisse Wealth Management, too, suggest investors stay defensive and focus on sectors with high domestic exposure as the global outlook remains unfavourable.
"We like banks, cement, autos, multiplexes, and defence sectors in the context of India equity research preference.
"We also like the pharma sector given its defensive qualities amid the slowing global economy," the Credit Suisse note said.