Shree Cement beats ACC in market value, Lupin ahead of Dr Reddy's Labs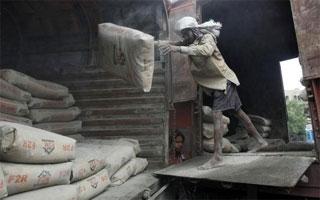 The recent rally on Dalal Street seems to have changed the pecking order in terms of market value for some industries. In cement, for example, Kolkata-headquartered Shree Cement has raced past its bigger rival ACC to become the country's third-most-valuable cement maker and is closing in on Ambuja Cement, the second-biggest at present. This is even as ACC remains twice as big as Shree Cement in terms of revenues and reported 22 per cent higher profits than the latter in the year ended June 30.

Similarly in pharmaceuticals, Lupin has surpassed Dr Reddy's Labs to emerge as the country's second-most-valuable drug maker, behind only Sun Pharma. Last year, Lupin had overtaken Cipla to become the third-biggest in market valuable among pharma makers. In terms of revenue and profits, however, Dr Reddy's remains India's second-biggest, ahead of Lupin.

These are revealed by a Business Standard analysis of change in market capitalisation of top four companies by value in the respective sectors. Including mid and small-cap stocks is likely to throw up more surprises, given that the market rally has been much stronger for Tier-II and -III stocks.

According to analysts, a differential share price movement could potentially alter industry landscape in the longer term, as higher market capitalisation would provide companies with the firepower to scale up investment and grow faster than peers. "A company has the option of leveraging its market cap to raise fresh capital through instruments like qualified institutional placement of shares, rights issue or follow-on offer," says G Chokkalingam, founder & CEO, Equinomics Research & Advisory.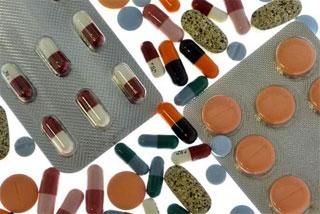 Even if the management doesn't opt for fresh equity issue for fund-raising, higher valuation has a positive impact on the company's
cost of funds. Rating agencies take market capitalisation into account, among other parameters, while assigning credit ratings. Everything else being equal, a company with higher market cap tends to get higher rating which lowers its cost of debt.
"Market value indicates the fund-raising capacity of a company and provides financial flexibility to its management. The linkage, however, is indirect and most useful in capital-intensive industries, where companies need to raise debt frequently to fund growth," says Arun Kumar, head of corporate ratings at CARE Ratings.
The linkage is surely working for Shree Cement. Recently, the company was upgraded by CARE Ratings to AAA from AA+ earlier. This has reduced the company's cost of funds by around 50 basis points and puts it on a par with larger peers like Ultratech Cement, Ambuja Cement and ACC, which have been in the AAA club for a year now. One basis point is one-hundredth of a percentage point. The company says it is averse to equity dilution for raising capital, while higher credit rating will make it easier and cheaper to raise debt. "All our expansion is fully funded now, but it will help when we decide to borrow in future," says a senior company executive who does not wish to be named.
This explains the new-found aggression at the company's Kolkata headquarters. Earlier this month, Shree Cement announced a deal to acquire Jaiprakash Associates' grinding unit in Panipat for Rs 360 crore (Rs 3.6 billion). This is the company's first acquisition ever and signals a change in its 'organic only' growth strategy.
Lupin has also witnessed an improvement in its credit rating, in step with a rise in its valuation, lowering its funding cost and helping it grow faster.
Analysts, however, warn that the rally in Tier-II companies might be a sign of exuberance, rather than a genuine improvement in the finances of these companies. "Normally, bigger companies get higher valuation than their smaller peers. It has reversed in the current rally and hints at irrational exuberance of investors," warns Chokkalingam.