Marico, which launched its first digital-only brand Studio X on Amazon, is treading the e-commerce market sans the support of its 4.7 million brick and mortar outlets, reports Sangeeta Tanwar.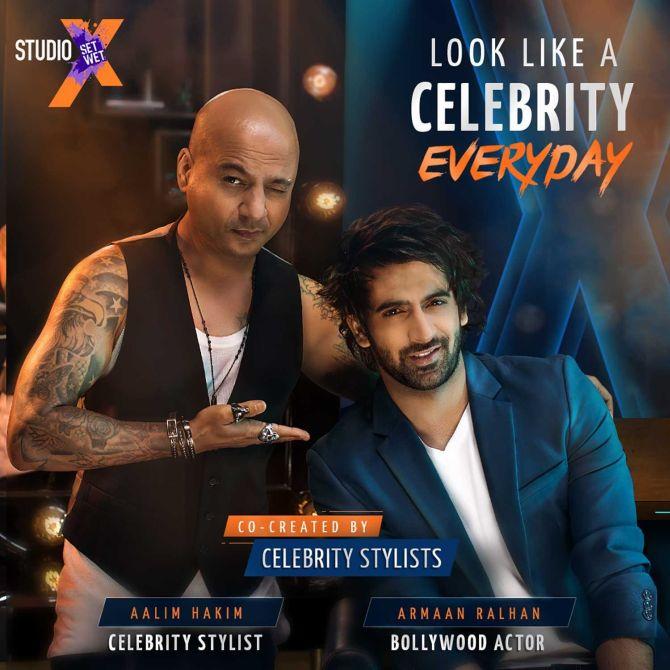 It is a no-brainer that a fast moving consumer goods company needs a robust retail network with deep penetration to beat the competition.
So why has Marico Limited launched the company's first digital-only brand Studio X on Amazon?
The company is treading the e-commerce market sans the support of its 4.7 million brick and mortar outlets to push its new range of products under its lead male grooming brand, Set Wet.
The company currently offers hair gels and deodorants under the brand through the physical retail channel.
On the face of it, an 'online' only approach robs the FMCG player of its apparent strength of an envy-inducing retail footprint.
Is it merely a shot at testing the online market for bigger, multiple and more coordinated product launches or is an attempt to encourage incremental sales by milking one of the more popular brands in the company's portfolio?
"Our fundamental philosophy is to go where the customers are. Increasingly, consumers are shopping online and seeking differential experience.
"Our online-only approach is aimed at delivering a premium experience to our buyers.
"Also, in the hair styling business a lot of people are looking for an exclusive portfolio and products under Studio X are designed to meet most grooming needs of men," says Anuradha Aggarwal, chief marketing officer, Marico Limited.
The company does not see its move to drop the physical distribution network as a drawback or a challenge.
Team Marico firmly believes that online is going to be the next big growth driver for FMCG companies.
More importantly, the company believes that with more men shopping online and becoming more conscious about their looks, the time is just right to press ahead with its online sales strategy.
The male grooming market is expanding fast in India.
According to Boston Consulting Group, it is one of the fastest growing personal care categories and is currently estimated at Rs 8,600 crore.
It is expected to grow at 20 per cent compounded annual growth rate over the next three years.
Another joint study by ASSOCHAM-MRSSIndia.com published in 2017 reveals that about 62 per cent of young consumers in big cities prefer to buy beauty and grooming products online.
Such trends are good news for Marico's digital plans.
The company's Set Wet gel is a market leader in hair styling in the male grooming market.
The company claims that Set Wet hair gels commands a value share of 58 per cent, contributing 60 per cent of Marico's total male grooming portfolio sales.
Putting Marico's online-only foray in perspective, Rini Dutta, co-founder and principal, Centric Brand Advisors, says, "Across population strata, our experience shows young Indian adults are increasingly shopping online for apparel, FMCG and lifestyle goods.
"The growth of online sale of several categories is higher that their growth in brick and mortar channels. Consumer aspirations online are high and spending capacity is also more.
"Hence the growth of 'impluse' brands online or premium brands that cater to niche audience is bound to happen."
Dutta asserts that online is a great way to launch a brand extension which is premium in pricing and has a niche audience. More importantly, she adds, "perhaps at a later stage, the company will take the brand omnichannel".
Aggarwal for one is quick to point out that Studio X is not just an extension of Set Wet products; rather Marico has created a whole new range of products exclusively for premium customers online. Studio X range offers shampoos, body wash, face wash, hair pomade, hair wax, hair and beard serum and perfume.
These products are priced between Rs 200 to 400. Compare this with the offline product portfolio of Set Wet which consists hair gels and deodorants. The products are targeted at the mass market and are priced between Rs 50 to Rs 100.
Studio X range targets city dwellers, SEC A men in the age group of 21 to 32 years.
These consumers are highly influenced by celebrities and follow fashion trends closely.
Online Studio X launches will be backed by consistent celebrity and influencer engagements. Facebook and Instagram will be the key marketing platforms.
In the long run, Aggarwal does not deny the possibility of extending Studio X range to the offline retail channel.
Photograph: Kind courtesy, Amazon.in