If you are an adrenalin junkie, you could enter the haunted fort, which contains The Curse of Salimgarh, or maybe play the 4D Mr India game.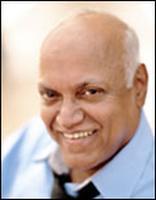 These, among 21 other attractions, will be open to the public in March 2013, when Adlabs Imagica, the country's largest location-based theme park opens.

The park has taken five years and Rs 1,650 crore (Rs 16.50 billion) of capital in the making and is located near Khopoli, about 90 minutes from Mumbai, on the Mumbai-Pune Expressway.

Only 110 acres of the 300 acres acquired for the park will be used for the rides, the water park, a 300-room hotel and other things. The rest is set aside for further development or expansion.

At Rs 1,650 crore it is media mogul Manmohan Shetty's biggest bet ever on the changing nature of the Indian consumer. From financing parallel films such as Ardh Satya, to the first multiplex, the first Imax, the first chain of digital theatres, Shetty has been a keen investor in businesses where consumer experiences and new media technologies meet.

In 2006, he sold Adlabs (now Reliance MediaWorks) to Reliance. He then started investing in various start-ups in animation, digital technology (Scrabble), television and films (Rajneeti, Tere Bin Laden).

But his heart had been set on a theme park for as long as he can remember. In 2007, he hired PricewaterhouseCooper's Vienna, a specialist in theme parks, to analyse the costs and the potential.

The firm had then estimated it would take $900 million or thereabouts. Though the park is coming up at less than half that cost, even at $900 million it was "viable" says Shetty. But any business plan had to factor in the average ticket prices Indians are willing to pay, and the Indian context.

A theme park such as Ramoji Film City (RFC) on the outskirts of Hyderabad charges Rs 500-600 a head as entry fee. Esselworld is Rs 400-800 a head. They get an estimated 1.2-1.8 million visitors a year. Esselworld is an amusement park, while Ramoji is an integrated film studio, doubling as a theme park.

Adlabs Imagica,
which looks like it is modelled on Universal Singapore, claims to be not just about rides. It is more "immersive", as one analyst puts it. None of the 4D games it offers have ever been offered or even designed for India.
When Adlabs tested the concept, it found people were willing to pay more than Rs 1,000, says Shetty. That is when the business plan settled on 3-3.5 million visitors at Rs 1,000 a head or $20.
With those numbers, the park should break even at an operating level in the second year and recover its full cost in seven years. Shetty reckons Adlabs Imagica will make 75-80 per cent of its revenue from ticket sales.
The rest will be a combination of food and beverages and some activation deals (read as events hosted at the theme park).
The tough part was not conceptualising 21 rides, getting these designed or figuring the right bids. It was getting the money from 13 banks, which had no context of this business.
Considering Shetty's lineage, why not get a Disney or Universal, two of the largest global players in theme parks into India? "We were not interested in Disney because we did not want to be a franchisee," says Shetty.
"We are looking for a private equity or venture capital fund. But the media funds say we are a real-estate company and the real-estate ones say we are a media company. Nobody wants to take a risk."
They will once his park is through. For one, theme parks are hot in Asia. According to a PricewaterhouseCoopers report, Asian theme park attendance was set to grow to 290 million in 2012 from 249 million in 2007, while spending rose from $6.4 billion to $8.4 billion.
As a result, several parks are in the works, the biggest being Disneyland, Shanghai, scheduled to open in 2016. Second, Universal has been keen on India for some time.
It was attempting to set up a park in Dubai, with India as a huge chunk of the catchment area; the plan fell through. Adlabs Imagica is up and running, it just might look at India once more.
Ta-Ta, Ratan: Tribute to an iconic Indian