An official request has been made to the CBI to get a notice issued through its Interpol wing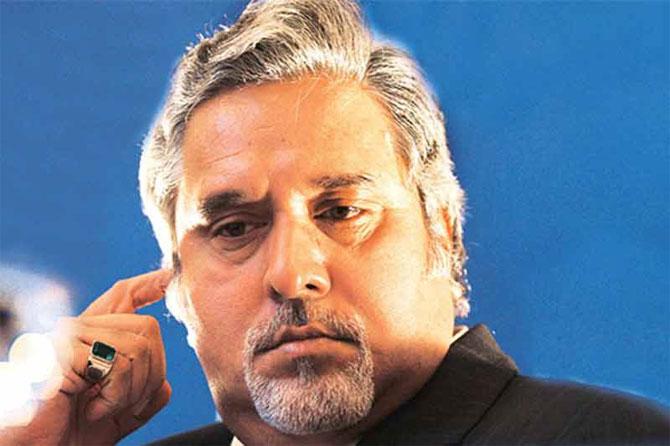 The Enforcement Directorate (ED) has sought an Interpol notice against Vijay Mallya for his alleged role in siphoning off part of an IDBI Bank loan of Rs 950 crore, sanctioned to Kingfisher Airlines in 2010.
According to ED sources, the agency's Mumbai office has officially moved for a "red-corner notice" against the Kingfisher Airlines promoter on the basis of a non-bailable warrant issued by a special court on April 18.
"A red-corner notice is issued 'to seek the location and arrest of wanted persons with a view to extradition or similar lawful action' in a criminal case probe, an ED source told Business Standard.
The legal request has been forwarded to the head office of the Central Bureau of Investigation (CBI) to get a notice issued through its Interpol wing.
CBI sources confirmed the request. "It will be processed after due verification," a highly placed source at the investigative agency said.
CBI is the nodal agency for Interpol-related affairs in India.
Once the red-corner notice is issued, Interpol will seek to arrest the person concerned in any part of the world.
"In the RCN (red-corner notice) request, we have emphasised the fact that Mallya had been actively involved in criminal activity and the investigation could not be finalised without Mallya's statement on his role in the bank loan fraud case," said an ED source in the know.

"Mallya's personal information, a detailed account of the circumstances of cases in which he is wanted and charges has been submitted," said the source.
The modus operandi of allegedly siphoning off Rs 423 crore of the Rs 950-crore sanctioned and disbursed by IDBI Bank in 2010 has been also provided, the source added.
These apart, the agency has enclosed the list of properties abroad that Mallya created by allegedly siphoning off a part of the loan. In addition, the report includes the progress that the enforcement agency has made in determining how the loan was restructured in 2010 and converted into preferential shares and, eventually, into equity shares of Kingfisher Airlines.
A special court for the Prevention of Money Laundering Act had issued warrants against Mallya after he failed to appear before the agency even after three summons.
Subsequently, on the request of the probe agency, the ministry of external affairs has made a deportation request to the UK authorities against Mallya, who is living there now.
Now the agency has sought the global notice as they have exhausted all domestic legal options.
Photograph: Reuters