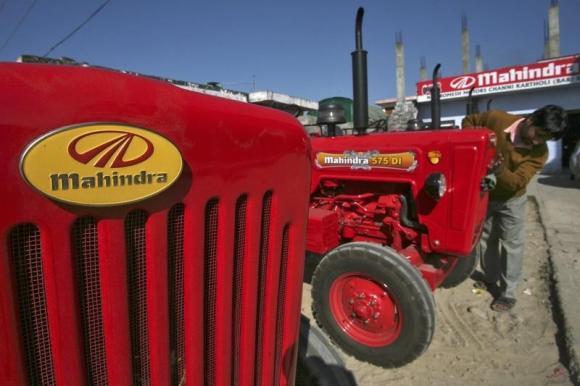 Anand Mahindra says driverless tractors could change the future of food production.
Driverless cars have taken the world market by storm even as almost every big car maker is working on the project.
Mumbai-based Mahindra & Mahindra could be following in the footsteps but for developing autonomous tractors.
Addressing shareholders at the 70th annual general meeting, Chairman Anand Mahindra said driverless tractors could change the future of food production.
"The most fertile ground for autonomy is in agricultural tractors. This is something that has not been emphasised enough, globally. This is an area where productivity increases are sorely needed to feed the growing needs of the world," Mahindra said.
M&M is the largest producer of tractors in the world, followed by John Deere. The company is working on a number of technologies relating to autonomous cars. These are in areas of both internal combustion and electric cars.
"It is also an area where paranoia about accidents and collisions is virtually non-existent. Tractors that operate autonomously could change the future of food production. This is an area where Mahindra, as the largest tractor producer in the world, intends to play a pioneering role," Mahindra added.
Driverless cars are expected to debut in 2020-22 with companies such as Toyota, Tesla, Mercedes-Benz to name a few, are pushing for it.
Shareholders raised questions over the loss-making two-wheeler subsidiary, Mahindra Two Wheelers.
This company which makes motorcycles and gearless scooters has failed to record profits in any year since its inception eight years ago.
Mahindra, however, said a fresh turnaround plan was in the pipeline which would essentially try to reposition the Mahindra brand in the two-wheeler space.
"We certainly have a turnaround plan. We are restructuring the business and focusing more on the niche area. We are looking at how we present our products in a space where there are perhaps lower volumes but higher realisation," Mahindra added.
MTWL recently launched a premium motorcycle in the market christened Mojo, which was priced at Rs 1.6 lakh. This is significantly higher than its rivals such as Bajaj Pulsar and Yamaha R15.