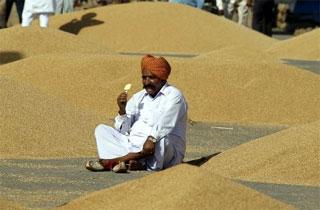 The Maharashtra government is mulling a proposal to link ration cards with Aadhaar numbers so as to enhance the Public Distribution System (PDS) in the state.
The move is being planned with a view to ensuring that the benefits provided by the government reach the beneficiaries and the process remains transparent.
"The Narendra Modi government at the Centre has been very enthusiastic about the food security scheme. In keeping with that, the state government, too, has shown its keenness in continuing with the scheme in Maharashtra minus the loopholes in the PDS," Deepak Kapoor, Food and Civil Supplies secretary told PTI.
The senior officer said that the state Cabinet has asked the administration to be ready with a presentation on the food security scheme, initiated by the previous UPA government at the Centre, following which a final decision to link the two will be taken.
"We will be dividing our presentation into three parts. First, we have to present the current scenario to the government, which would help them gauge the situation on ground. We will also be presenting a financial picture which would help assess the cost structure.
"We will finally be putting in our suggestions, after considering which, the Cabinet will take a final call," he said.
"It is here that we will suggest to the government to link ration cards with Aadhaar numbers so that the right beneficiary gets benefits and the role of middlemen can be contained," Kapoor said.
At present, the number of people below poverty line (BPL) in Maharashtra is around 7 crore, while 1.8 crore are registered as Above Poverty Line (APL) beneficiaries.
A total of 2.32 crore ration cards are already digitised with the state administration. The Director of the Information and Technology department, Virendra Singh, said that the administration is ready to link Aadhaar numbers of ration cardholders at any given point of time.