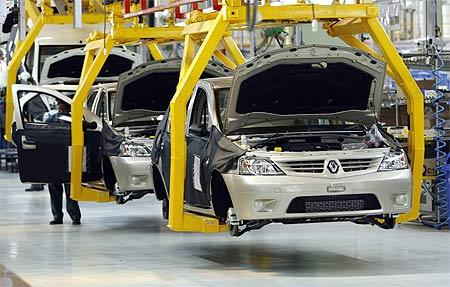 Looking to build on the sales momentum achieved so far this fiscal, Mahindra & Mahindra Tuesday said it plans to launch 8-10 new products, including a premium sports utility vehicle, across various segments by March 2012.
"From this year to the end of March 2012, there will be a slew of products launched across passenger and commercial vehicles segments," Mahindra & Mahindra (M&M) president (auto and farm sectors) Pawan Goenka told reporters in New Delhi.
Already the company has started with the launch of pick-up vehicle 'Genio' last month. There will be about 8-10 substantial new products, including variants and refreshes, launched during the period, he said.
The highlight will be a premium sports utility vehicle, which will be positioned above its existing 'Scorpio'.
"With the new SUV, we will be moving up the chain. This will be a completely new vehicle on a brand new platform and will be launched by the third quarter of this calendar year," Goenka said.
The company has invested about Rs 600 crore on developing the vehicle platform, he added.
Goenka said there will be new products and variants from the 'Maxximo' and 'Ingenio' platforms besides new trucks and tippers from M&M's joint venture with Navistar.
In the April-January period this fiscal, M&M has posted 26.22 per cent increase in domestic sales at 2,90,566 units as against 2,30,189 units in the same period last fiscal.
Asked about sales prospects for the new fiscal, Goenka said the industry growth that has been achieved in this fiscal so far is unlikely to be sustained.
"The auto industry has been seeing around 30 per cent sales growth. We expect it to be around 15-18 per cent next fiscal," said Goenka, who is also the President of Society of Indian Automobile Manufacturers.
He, however, said if interest rates and commodity prices changed adversely, then growth could be impacted.
For the farm equipment segment, he said tractor sales have seen a growth of 20 per cent so far this fiscal and is likely to come down to 10-12 per cent in the next fiscal.