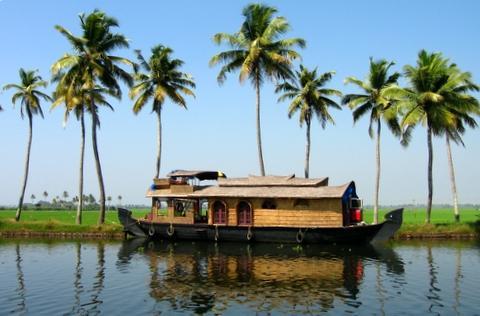 Online travel portals have seen a surge in bookings aided by several rounds of discount offers and a strong demand over the festival weekend.
"Fliers appear to have utilised the promotional fares and discounts to travel from October 2. This is evident from the number of airline passengers who have booked (with us) for October, two-thirds of the total number of our air passengers a year ago. But we expect significant last-minute bookings, given the increasing propensity for impulse-travel and a long weekend,'' said Ranjeet Oak, senior vice-president, MakeMyTrip.
According to MakeMyTrip, the number of bookings for the first two days (October 1-2) is twice the average for the month. In fact, this spike is seen all through the long weekend, with the number of people flying in the first six days (October 1-6) being 1.45 times the monthly average.
Tour operators and hotels, too, have seen a surge in people taking short trips in India and abroad from October 2 (Gandhi Jayanti) till October 6 (Eid). The strong demand around this weekend was an indicator of growth in travel this winter, sources said.
"Our bookings have doubled over the last week. We are still continuing to see a rise, with the long weekend approaching. The fares over the last week have been fairly competitive but we have started seeing a marginal rise in air fares and anticipate these to rise as the weekend approaches,'' said Sharat Dhall, president of Yatra.com.
Shibani Phadkar, senior vice-president and head of leisure travel (outbound) at Thomas Cook, said there was significant growth in the number of customers seeking six-seven day tours by extending the Durga Puja and Dussehra holidays. Short-haul destinations like Thailand, Dubai and Singapore saw 25-40 per cent rise in hotel bookings for this weekend, she added.
"First-time visitors are seeking tours to Europe and Australia. We are expecting 15 per cent growth in outbound tours from 2013," said Guldeep Singh Sahni, president of the Outbound Tour Operators Association of India.
"Our sales teams have reported a significant increase of 30 per cent in bookings to a range of domestic favourites like Northeast, Coorg, Mysore, Goa, Shimla, Jaipur, Lonawla and Kerala," said Rajeev Kale, president, chief operating officer, MICE, domestic and sports tourism, Thomas Cook India.
Dhall said, "Searches for hotel bookings have shown a growth of 40 per cent on our website for the weekend. Bookings are up three times from a year ago."