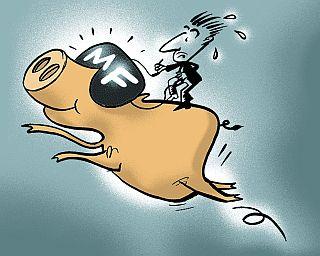 Join Ashok Kumar, founder promoter of LKW Investment Advisers, for an online chat at 4 pm, Friday, June 29

Mutual funds are a popular investment tool for investors because it offers a convenient and cost-effective way to invest in the financial markets.
MFs are also right way to invest into because it provides affordability, liquidity, tax benefits, and professional management and most importantly it helps in maximizing returns by effectively utilising hard earned money.
So which are the best MFs to invest in? Which option to choose -- equity, debt or balanced funds?
To get answers to all your queries, chat with Mutual Fund expert, Ashok Kumar, a first generation entrepreneur, is the founder promoter of LKW Investment Advisers, a knowledge based investment advisory company based in Mumbai on Friday, June 29, at 4.00 pm.
A chartered accountant with a Degree in Law, he has over two and a half decades of experience in the Indian capital market and his forte is his multi-faceted investment management expertise.