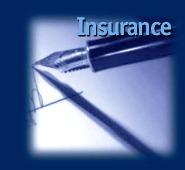 LIC has hiked its stake in Infosys to 7.24 per cent, raising its holding in the IT major for third straight quarter with an estimated purchase of shares worth over Rs 3,000 crore (Rs 30 billion).

Life Insurance Corporation, which figures among the country's biggest institutional investors in stock market, held 4.92 per cent stake in Infosys at the beginning of the current fiscal on April 1, 2012, which has now risen to 7.24 per cent.

LIC's Infosys holding has gone up during all the three quarters so far in the current fiscal 2012-13, as per the IT firm's latest shareholding pattern data.

Taking into account the average market value of Infosys shares, the 2.32 per cent increase in LIC's holding in the company would be worth an estimated Rs 3,300 crore.

Infosys shares have been on a highly volatile path during the past few quarters amid an overall slowdown in the Indian IT sector, while questions have also been raised about the company's bellwether status for the industry.

Its stock has moved in a wide range from near Rs 2,100 level to close to Rs 3,000 per share in the past one year and is currently trading near Rs 2,350.

In the last quarter of previous fiscal, January-March 2012, LIC had pared its holding marginally from 5.17 per cent to 4.92
per cent.
However, it rose to 6.28 per cent in the April-June quarter of 2012, while it went up further to 6.60 per cent in the July-September quarter, before rising to 7.24 per cent as on December 31, 2012.
Despite a decline in the first quarter of calendar year 2012, LIC's holding in Infosys rose by 2.07 per cent during the entire year.
Besides LIC, a number of other large investors hiked their stake in Infosys during 2012. These include foreign funds like Oppenheimer, Franklin Templeton, Aberdeen and Vanguard.
At the same time, Abu Dhabi Investment Authority and government of Singapore have marginally pared their holdings from 2.13 per cent to 2.06 per cent, and from 1.35 per cent to 1.31 per cent respectively.
Among Indian investors, HDFC Trustee raised its stake from 1.24 per cent to 1.42 per cent, while ICICI Prudential Life Insurance cut its holding from 1.92 per cent to 1.35 per cent during 2012.
Overall, FIIs raised their stake from 37.36 per cent to 40.55 per cent, while domestic institutional investors also hiked their holding from 17.49 per cent to 18.70 per cent.