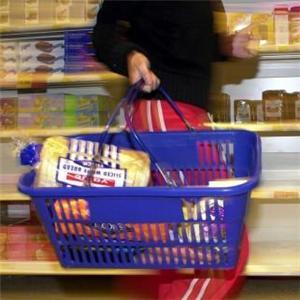 The issue of foreign direct investment in retail is expected to generate a storm in the Winter Session of Parliament beginning next week, with the Left parties on Friday announcing their decision to move motions entailing voting to oppose the government's decision.

At a time when Bharatiya Janata Party and several other parties have also opposed FDI in retail, the Left leaders said they have appealed to all parties to support the motions in both Houses of Parliament.

"Though a decision of this nature is the right of the executive, but any major decision, affecting a vast number of people, must reflect the opinion of Parliament.

"If not, then it is violative of parliamentary democracy," senior Communist Party of India-Marxist leader Sitaram Yechury said after a meeting of parliamentary leaders of Communist Party of India, CPI(M), Revolutionary Socialist Party and Forward Bloc.

The government should 'rise above technicalities and go by the sense of the House. It is a decision vital for the people.

"While four crore people are directly employed in retail trade, about 20 crore (Rs 200 million) or one-fifth of India's population are dependent on it. FDI in retail would displace such a vast number of people," he said.

The leaders of Left parties would move notices under Rule 184 in Lok Sabha and Rule 168 in Rajya Sabha, both rules entailing voting after a debate.

Yechury said the Left parties have appealed to all parties to support the motion against FDI in multi-brand retail, saying many parties had earlier joined the Left in protests over the issue, including taking part in the nationwide strike in September.

Referring to the continuous disruption of proceedings in the last session, Yechury said, "We do not want a repeat of that situation. We do not want a situation where there is a match-fixing between the Congress and the BJP."

CPI National Secretary D Raja said Dravida Munnetra Kazhagam had also 'openly criticised' the government's move on FDI, with parties like All India Anna Dravida Munnetra Kazhagam independently declaring a bandh and Janata Dal (United)
also protesting it.
Asked whether there was any difference among Left parties over the motion entailing voting on FDI in retail, Raja said, "The stand of the CPI and the entire Left is the same -- to oppose it. We are also opposed to FDI in insurance sector."
The question came in the backdrop of CPI's Lok Sabha leader Gurudas Dasgupta expressing the view that the FDI issue could be debated even without the voting clause.
Noting that corruption would be a big issue in the upcoming session, Yechury said, "It cuts across both the major parties -- the Congress and the BJP."
Recalling the disruption of proceedings in the last session, he said the 'slanging match' between the two parties could lead to disruption of proceedings without transacting any meaningful business of people's interest.
Asked whether Samajwadi Party would oppose FDI in retail after being wooed by United Progressive Alliance and even Prime Minister Manmohan Singh, Yechury said several parties like Samajwadi Party, Biju Janata Dal, Telugu Desam Party and Janata Dal (Secular) had 'come with us earlier.
'It is the pressure of the people, the situation on the ground (on FDI) that led them to do so."
On whether they would also appeal to Trinamool Congress which was opposed to FDI in retail, Yechury said, "Our appeal is to all the parties.
"Let them take a decision. But this party has a unique character. They seldom do what they announce and seldom announce what they do."
The CPI-M leader said other major issues to be raised by Left parties include price rise, food security, disinvestment in PSUs, agrarian crisis and farmer suicides on which they would demand structured discussion.
Yechury said the CAG reports on coal block allocation and Delhi airport should also be discussed in Parliament.
Besides Yechury and Raja, others who attended the meeting were Basudeb Acharia (CPI-M), Abani Roy (RSP) and Narahari Mahato (Forward Bloc).