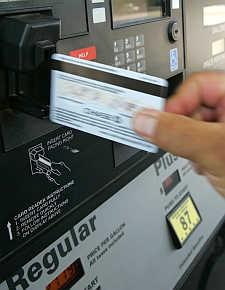 The recent instances of illegal debit card-skimming leading to money theft from other bank accounts can be attributed to non-practice of authentication processes in the jurisdiction where the money got withdrawn, Reserve Bank Executive Director G Padmanabhan said.

"The problems relating to illegal card transactions happened because we are interlinked, and the two-factor authentication and the other security measures did not exist in overseas market where these cards were cloned and used," he said while speaking at an event organised by Western Union Money Transfer and Kotak Mahindra Bank.

He attributed the issue as one of the negative fallouts of an interconnected world in which one lives. "Technology has enabled an interlinked world and payment infrastructure. While this is welcome, being able to initiate payment transaction even from top of Mt Everest, please also remember that you are as good as the weakest link," he said.

Recently, customers of private sector banks, including Axis Bank, had complained of amounts getting withdrawn in euros overseas. In its investigation, the law enforcement agencies found out that some ATMs were allegedly compromised by fraudsters to clone the cards.

After cloning, the account details were used to withdraw money in Greece. Most of the customers have been compensated by the banks for the money withdrawn fraudulently. Padmanabhan also questioned why banks are not using any alternatives to the usage of the fraud-prone cards, including near failed communication and mobile-based
call options to avoid such instances.
Meanwhile, he also flagged the issue of violations in the money transfer service at banks, and said employees who indulge in any violations should not be allowed to continue in service.
"I don't know if crores of money have come out. But why people who dealt with these kind of transactions remain in the system ?" he said. Without elaborating on any instances of violations in money transfer, Padmanabhan said, "some of these violations have started occurring particularly in the area of money transfer."
He also asked Western Union and Kotak Bank, which have announced partnership on the domestic remittances front, to have the necessary systems and processes in place to avoid such violations.
Under the partnership, Western Union will act as the business correspondent to Kotak Bank and can remit money to any other account. The customer, who will be able to transfer a maximum of Rs 5,000 per transaction and Rs 25,000 in a month, will have to pay a fee as transfer charges.
He will have to pay Rs 30 for a transfer of Rs 100 (the minimum ticket size for the money transfer), which will go up to Rs 75 for a transfer of Rs 5,000.
Western Union President and Chief Executive Hikmet Ersek also announced an aid of $25,000 to the International Federation of Red Cross and Red Crescent Societies for the Uttarakhand flood-affected people.