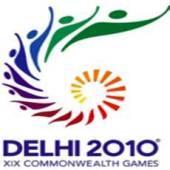 The step-up in urgency on unfinished Commonwealth Games work has increased the cost of labour in Delhi, besides creating more labour shortages in the real estate and construction industry.
The labour shortage for the Games is about 20 per cent, according to Rakesh Mehta, chief secretary of the Delhi city government. He told Business Standard several projects are suffering due to this problem.
In addition, with the monsoon, labourers are returning to their villages to do farm work.
The industry says labour cost has gone up by 40-60 per cent in the past 18-odd months in the National Capital Region.
"Labour costs have risen sharply, mainly due to steep inflation in food articles' prices, and consequent revision in statutory minimum wages, and partly due to the time-bound nature of Commonwealth Games related works. Contractors are willing to offer more," says Vineet Relie, chief operating officer of SARE-India, a Delhi-based real estate company.
Some believe the MGNREGA, the national rural jobs guarantee scheme, is also leading to a labour crunch in cities.
"We are noticing now that people from villages do not have to come out to bigger cities because there are lots of infrastructure projects like power, roads, etc taking place within their vicinity," says Santosh Rungta, President, Confederation of Real Estate Developers' Associations of India.
No training structure
Industry representatives says there have been major delays in completion of ongoing projects due to this.
"There has been a crunch in not only the skilled and unskilled labour in the real estate industry but also at the managerial level, because we are witnessing a lot of top management people moving to other industries like telecommunication, FMCG, pharmaceutical, etc.
The problem with real estate is that we do not have any educational institute which trains people to be recruited in this industry," says Anuj Puri, chairman and country head, Jones Lang Lasalle Meghraj.
The industry says since there is no institutional mechanism for artisanal skill training, there is a general shortage of skilled labour, due to general increase in construction volume, including the Games. The industry estimates the demand and supply gap at 40-50 per cent.
The crunch is not going to be resolved with Games work coming to a finish.
As the metro and airport projects start in other parts of India, contractors would pull this labour (engaged in the games, metro and airport work in Delhi) to those cities, as this kind of infrastructure job needs highly skilled labour.
"Thus there is a need to have government and industry funded training programs, a notch below Industrial Training Institutes, with faculty having topical training methods," says Relie.
"Recent advances in technologies can be adopted to fill this gap. And, dependence on labourers can be reduced by adopting machine-made technologies.
"Also, developers need to adopt good practices to retain workers, like providing social security, food and creches to their children," says Navin Raheja, MD, Raheja Developers.
Remedies
As remedial measures, the industry is adopting less labour-intensive and more mechanised ways like using concrete pumps, batching plants and tower cranes. Laminated wooden floors are being used instead of conventional floor finishes.
Similarly, labour-intensive items like external plaster and paint are being substituted by glass and aluminum composite panel facades.
Some companies like Ashiana have developed in-house training programs. In addition, the industry is encouraging labourers to work in double shifts and training unskilled ones to become skilled.
Presently, India employs 33 million labourers in the infrastructure and real estate sectors and this number is expected to touch 85 million in the next 10 years.
Industry representatives say some clear steps need to be taken to battle the crunch. Harmit Chawla, VP, sales and marketing, Paras Buildtech Ltd, says, "There is a need to create vocational training institutions at the grassroot level for various trades."
"Labours should be encouraged to visit bigger cities, by providing their families with facilities like schools, colleges, medical amenities. Today, the agricultural income in smaller villages has increased and this stops people from visiting bigger cities for labour jobs.
"Moreover, there are a lot of labourers who prefer going to the Middle East countries, as they get well paid there," says Rungta.
Recently, Credai started a pilot project in Pune, where a mobile van helps in training villagers about the technical know-how of being a labourer. It hopes to extend this to more cities in the coming months.
With additional inputs from Ruchika Chitravanshi