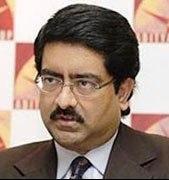 The Birla Sun Life Asset Management Company is set to witness a change in its board composition, with Kumar Mangalam Birla taking over as chairman from its Canadian partner Sun Life's representative, Donald Stewart.

This is expected n a few weeks.

Birla takes over as chairman after his group increased its stake to 51 per cent in November 2012 from the earlier 50 per cent.

Till now, he was an associate director in the AMC, with two other Birla group representatives, Ajay Srinivasan and Pankaj Razdan.

Apart from Stewart, Sun Life was represented by associate directors Kevin Strain and Sandeep Asthana.

The board had six independent directors.

When contacted, a Birla Group spokesperson said: "Earlier the chairman of the board of Asset Management company was nominated in a rotation of two years by Sun Life, as well as Aditya Birla Group.

"Now the chairman will always be nominated by Aditya Birla Group.

"The business remains as usual.

"This will mainly bring permanency to the chair. Earlier also, the business was getting the guidance of Mr Birla and other board members and it will continue."

Analysts say the board recast shows the Birlas' willingness to take a more active role in the joint venture.

The Birlas and Sun Life had set up the mutual fund venture in 1994.

Since then, it has grown into one of India's leading MF companies, with assets under management of Rs 72,900 crore (Rs 729 billion) as of September 2012, growing at an annual rate of 8.5 per cent.

The valuation of the stake in an AMC is usually based on two to four per cent of its total corpus.

A source said there was a difference in opinion on how to run the business.

For the financial year 2012, Birla Sun Life AMC had made a profit of Rs 59 crore (Rs 590 million) on revenue of Rs 315 crore (Rs 3.15 billion).

The financials were down compared to the previous financial year, when the AMC made a profit of Rs 85 crore (Rs 850 million) on revenue of Rs 366 crore (Rs 3.66 billion).

A source in the group said the Birlas decided to take charge after they decided the group could manage the AMC on its own and should be in the driver's seat.

Besides, the group's own brand image was very good in India and, if need be, the source said, it could go alone in the business.

The BSE-listed Aditya Birla Nuvo holds stake in the company.

The Aditya Birla Group has made significant progress in the financial services business and is planning to apply for a bank, as and when the Reserve Bank of India decided to ask for licence applications.
Image: Kumar Mangalam Birla