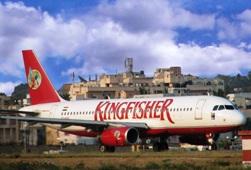 Armed with a favourable order from Bombay High Court, the State Bank of India said on the lenders to the Vijay Mallya-promoted Kingfisher Airlines will continue selling shares of the group company, United Spirits, pledged with them.

"There's no stay (from the court), so there's no reason we will not do that (continue to sell the shares)," Shyamal Acharya, deputy managing director in-charge of mid-corporates at State Bank of India, the lead-lender among a group of 17 banks, told reporters in Mumbai.

He was reacting to Tuesday's high court order which refused to give any interim relief to Mallya who sought to restrain banks from selling USL shares pledged with the lenders for the next three weeks.

Acharya said the lenders have already sold around 730,000 of the 26 lakh (2.6 million) shares of USL pledged with them, in tranches at "good prices".

However, it is learnt that the average realisation of banks has been around Rs 1,840 per share.

Banks have already sold the pledged shares of Mangalore Chemicals and Fertilisers, realising around Rs 100 crore. Mallya and group companies have pledged over 97 per cent of the USL shares with various banks and others, which according to current market prices is worth over Rs 6,500 crore (Rs 65 billion).

Without disclosing a number, Acharya said the core group of lenders has given a floor-price to be protected in the share sale.

"SBI Caps is the trustee of the shares; they have been given a floor-price and they are selling in lots and we have got good prices so far," he said.

Kingfisher owes over Rs 7,500 crore (Rs 75 billion) to banks and the action by lenders is seen as a big jolt to Mallya's plans of reviving the airline as well as completing the stake sale in USL to Diageo, announced last November for over Rs 11,000 crore (Rs 110 billion).
Acharya said Diageo, which has made an offer to buy USL shares at Rs 1,440, has not approached the banks yet and with the going price for the share at Rs 1,833 earlier on Wednesday, it makes no sense for the banks to make use of the open offer.
Having already sent a recall notice to Kingfisher on Tuesday, Acharya said the way ahead will include sending a notice under the provisions of the Securitisation and Reconstruction of Financial Assets and Enforcement of Securities Act and moving the debt recovery tribunal.

SBI, consortium leader has the maximum exposure to Kingfisher at Rs 1,800 crore (Rs 18 billion).

The other lenders to the grounded airline are Punjab National Bank and IDBI Bank (Rs 800 crore or Rs 8 billion each), BoI (Rs 650 crore or Rs 6.5 billion), Bank of Baroda (Rs 550 crore or Rs 5.5 billion), United Bank of India (Rs 430 crore or Rs 4.3 billion), Central Bank of India (Rs 410 crore or Rs 4.1 billion), UCO Bank (Rs 320 crore or Rs 3.2 billion), Corporation Bank (Rs 310 crore or Rs 3.1 billion), State Bank of Mysore (Rs 150 crore or Rs 1.5 billion), Indian Overseas Bank (Rs 140 crore or Rs 1.4 billion), Federal Bank (Rs 90 crore or Rs 900 million), Punjab and Sind Bank (Rs 60 crore or Rs 600 million) and Axis Bank Ltd (Rs 50 crore or Rs 500 million).

USL shares were trading at Rs 1,827, or down 1.76 per cent, while Mangalore Chemicals & Fertilisers was trading at Rs 42.60 up 8.40 per cent on the BSE on Wednesday 1430 hours. The Sensex was trading down 128 points.