Vijay Mallya-promoted Kingfisher Airlines has turned second time lucky; the state-run Bharat Petroleum Corporation (BPCL) has granted it a three-month reprieve to pay jet fuel dues.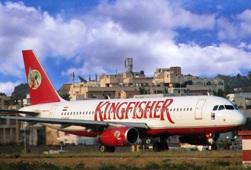 BPCL had decided to file an execution petition in the Bombay High Court last month but on KFA's plea, decided to grant it an extension instead. "KFA requested us and promised it would pay off the dues by March. We are hopeful they would be able to pay off the dues," said a senior BPCL official.

KFA owes BPCL Rs 220 crore (after adjustment of interest) for fuel dues. The deadline to repay expired on November 30. BPCL had, in November 2009, sued KFA in the Bombay High Court to get outstanding worth Rs 300 crore (Rs 3 billion).

Later, in an out-of-court settlement with the airlines, BPCL granted it a year's time to pay the dues, including interest. However, the company has since, withdrew the credit facility to KFA.

Vijay Mallaya National Aviation Company of India (Nacil) and Jet Airways owe Rs 450 crore (Rs 4.5 billion) and Rs 150 crore (Rs 1.5 billion) each to BPCL. While Nacil is on a cash and carry basis, Jet is on credit facility.

KFA, said a BPCL official, may pay off the dues through the money raised from their $250-million global depository receipts (GDR) issue the company is planning shortly.

Last November, KFA's, board approved a debt recast wherein the company sought to convert some of its debt into equity. The move will help the company, held by United Breweries Holdings, to reduce its interest burden and cut losses.

Kingfisher, with a debt burden of about $1.5 billion and interest charges accounting for about 20 per cent of costs, plans to convert lenders' loans of up to Rs 1,355 crore (Rs 13.55 billion) into shares. It also plans to convert founders' debt of up to Rs 648 crore (Rs 6.48 billion) into share capital.