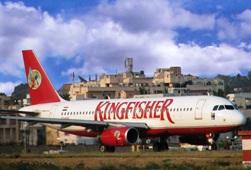 Even as the management of Kingfisher Airlines is trying hard to put its house in order, its statutory auditors have said some of the accounting procedures adopted by the struggling carrier are not in accordance with generally accepted accounting standards prevalent in India.

In mid-September, the auditors had raised questions on Kingfisher Airlines' viability to run operations, based on the 2010-11 profit & loss statement.

According to the auditors, the method of accounting cost incurred on major repairs and maintenance of aircraft on operating lease during a period of time, has been capitalised and amortised over the estimated useful life of the repairs.

This method, according to them, is not the usual norm. Kingfisher Airlines, in its reply to this, said it had adopted the Exposure Draft of Accounting Standard -- 10 (Revised) 'Tangible Fixed Asset', which allowed cost on major repairs and maintenance incurred to be amortised over the incremental life of the asset.

"We have extended the same treatment to costs incurred on major repairs and maintenance for engines pertaining to aircraft acquired on operating lease," the company detailed.

In addition to this
aspect, the auditors have raised the flag on how Kingfisher Airlines has treated subsidies granted by aircraft manufacturers and lessors as income and how it has calculated deferred tax asset.
The management said under the income tax laws, including pronouncement of the apex court, revenue arising out of support packages would be treated as income for taxation purposes and, therefore, it would not be prudent for it to treat the revenues differently in the books of accounts for taxation purposes.
On the issue of deferred tax asset on unabsorbed depreciation and business losses, the same has been recognised on the basis of business plan prepared by the management, which takes into account certain future receivables arising out of contractual obligations.
"The reduction in prices of aviation fuel and reduction of sales tax on such fuel, which is under consideration of the government with introduction of stringent cost reduction and control measures, will have positive impact on the working results of the company.
"The management is of the opinion that there is virtual certainty supported by convincing evidence that sufficient future taxable income will be available against which the deferred tax asset can be realised," a statement from Kingfisher Airlines detailed.